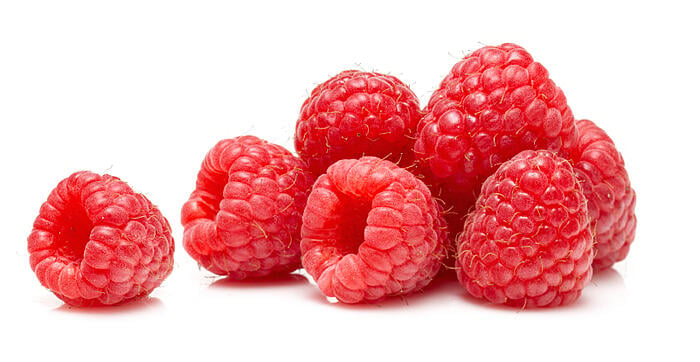 We are bringing intelligence, the artificial, machine learning kind, to a plate near you, and hopefully to your plate after you read this article. Our InnerAge users are provided with personalized Focus Foods; they are algorithm-picked, real food options based on your internal biochemistry. Their goal? Turn the current you into the optimized you. Focus Foods have five benefits that are different from what you've seen or heard from your favorite nutrition celebrity or magazine. Each benefit was designed and developed by our nutrition and science experts to provoke change by making nutrition orders of magnitude smarter. Our expert nerds have done the tedious, detailed, tough science so you don't have to.
What can Focus Foods do for you?
You have health and performance goals. Some are easy, some are lofty, some are for now, and some are the ever-delayed. Focus Foods match your internal biochemistry requirements and opportunities to what you need to see in your plate. They provide a bridge from where you are now to reaching your goals in the future. It doesn't matter if you are looking to gain a few pounds of muscle, lose inches from that stubborn waistline, or dream of waking up the next day feeling fresh and ready for action; you need a clear set of choices to help you get there. You want these choices to be smart. And you already know that what you put into your mouth holds the keys to reaching your goals. The promise of Focus Foods is a strong one, and we have cut through the fads to discover and reveal the promised land of artificial intelligence and deliver the key that unlocks your very own goal-busting Focus Foods.
Why are Focus Foods different?
With thousands of food choices available, decisions are made, day in and day out, three times a day or more, and they are usually the result of what we hear, what we read, what we like instead of who we are right now. Let's move to YOU centric decisions not FOOD centric decisions. You can get caught up with chasing label numbers or names of the country they are from. It seems that the more exotic, unheard of...the more hope we have that they will be "super" or nearly magical. Teas from South Africa, salt or coffee cocktails from the himalayas, or berries from Asia. But either way, that berry might be good for Jane, and not for Jessica. What about you? What is good for you (the real you, not the generic I'm a 40-year old male who works 9-to-5 in an office).
Some start their quest for the perfect food in faraway lands; science tells you that the quest starts right here, inside of you. The answer is in that red stuff that courses through your veins, and reliably reflects your every decision. These decisions make your blood biochemistry evolve over time, and so Focus Foods take a step beyond your DNA and adjust. If you treat your body right, and improve it from the inside, Focus Foods will evolve you further with new choices and targets. If life becomes overwhelming, Focus Foods are there to catch you when you fall. We are InsideTracker, we are your guardian angel for health. Grounded in science. Wrapped in understanding. Full of your potential. And focus foods are the tap on the shoulder to keep you on the path to reaching your goals.
The Journey to Focus Foods
Over a year ago we realized that our vast database of calibrated and dissected food options was a mixed blessing for our users. So many great options of foods to choose based on our biomarkers created a little "paralysis by analysis" and we needed a punch that could remove a little of the burden for our customers. InsideTracker's scientific advisors, Drs. Jeffrey Blumberg and Roger Fielding from Tufts University School of Nutrition Science and Policy, suggested an algorithm to create the "best bang for your nutritional buck" to guide and prescribe food choices to optimize you and just you. In addition to an intelligent group of food options, we wanted to make sure that the applied side of nutrition was also convenient and scientific. Five guiding principles were outlined by our team:
Focus Foods must be personalized based on your biochemistry
Focus Foods must be based on the latest science, no trends allowed
Focus Foods must be dynamic to meet evolving user needs
Focus Foods must be pure and simple enough to apply every day
Focus Foods must be designed to guide users, not just be a list




Delivering on the mandate from these scientific giants was not easy, and we had to recruit more talent just to handle our massive database and weaving the biology and statistics requirements together. We interviewed more than 20 candidates until we found just the right one to torch through this ambitious initiative, Stephanie Snell. In addition to Stephanie, the team included the enlisting of more scientists, database developers, and more time from our scientific advisory board. A year later Focus Foods were born, and the hard work paid off. Because Focus Foods is a serious innovation we also worked on developing a patent for it. The Focus Foods patent was filed in the fall of 2014, and we immediately directed our energy to getting it available to our beta users. What everyone agreed on was that Focus Foods was exactly what its name implied, it gave the user five options they could instantly include in their nutrition decisions, every day. The task of matching and ranking foods based on personal biochemistry seemed overwhelming at first, but we conquered it with deep research and creative leaps from an incredibly intelligent team. A few months later Focus foods hit the market, and at last a combination of potency and simplicity came together for our users. It was new, exciting, and it is working.
Getting started with Focus Foods
It's not rocket science to get started with Focus Foods, although it was rocket science to create it. Getting started means being committed to change. And it's a whole lot easier to take on that commitment to change now that you understand the thoughtful consideration and genesis behind what we have created for you. Goals are about changing into the person you want to become, and goals require change. You know how powerful nutrition is in helping your reach your potential. Focus Foods deliver that knock-out punch, right into your plate, with elegant, artificial intelligence.