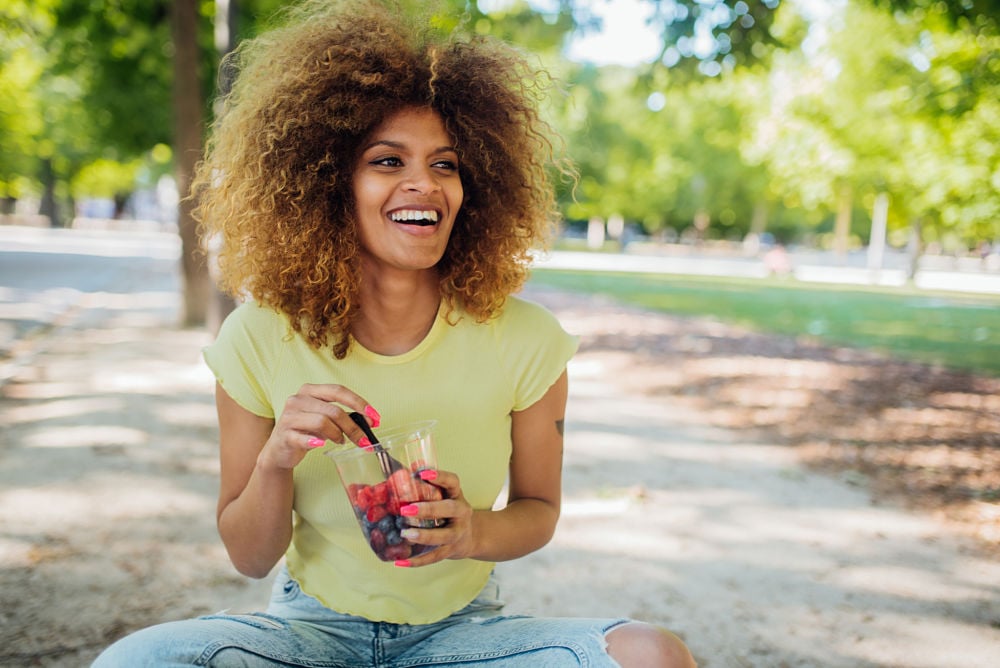 The days are longer and hotter, and if your drinking and eating habits don't adjust accordingly, you're going to feel drier and more wiped out. But the cures to this summer fatigue are all around us! Here's how hydration needs change in the summer, and which summer produce is particularly positioned for keeping you well through the warm weather.
Proper hydration truly is the cardinal rule for summer wellness
It's no secret that proper hydration is essential, regardless of the time of year. But it really is especially true in the summer months. Extreme waves of heat can have severe effects on even the healthiest of people. Staying on top of your hydration will not only prevent potential health complications, it will also help you optimize your training sessions by mitigating the potential consequences of dehydration.[1]


A 2004 report from the Food and Nutrition Board recommended that men aim for around 3.7 liters of water a day and women aim for around 2.7 liters a day. However, numerous factors may influence water needs, including air temperature, humidity levels, and exercise.[2] If you choose to exercise outside this summer (or in a non-air-conditioned location), it's especially important to be mindful of additional water losses from increased sweat production. Failure to meet your hydration requirements can reduce your ability to exercise and may present the risk of developing a heat-related injury.

To learn more about fluid requirements during exercise, check out our blog How Much Water Do You Need During Exercise?

Simple ways to avoid summer dehydration
Hydrate before your workout
Entering a workout in a fluid deficit can negatively impact both the duration and power output you can reach during a workout. Drinking around 500 mL (~17 ounces) of water 2 hours before a workout is recommended for adequate hydration.[2]

Be mindful of electrolyte intake
Along with water, your body loses electrolytes when you sweat. Potassium and sodium are two major electrolytes, and they're used by your muscles to contract and extend during a workout (and always). So when these electrolytes are depleted, you can be at higher risk of fatigue, muscle weakness, and even injury. Citrus fruits, melons, dark leafy greens, broccoli, sweet potatoes, lima and kidney beans are all great sources of potassium to add into your diet this summer. InsideTracker measures the levels of potassium and sodium in your blood to help you maintain them over time.

Eat foods high in water content
Yep, you can eat your water, too! Luckily, many delicious foods that reach their peak ripeness during the summer months are high in water content. So, when packing up your cooler for a day outside, opt for sliced watermelon, cantaloupe, strawberries, celery or cucumbers for a hydrating healthy snack. And consider adding spinach and grape tomatoes to your summer salads. Tomatoes are delicious, easy to get hold of in the summer, and a great way to punch up the hydrating power in your meals.

Recognize drinks that promote water loss
As the temperatures rise, it may feel like the temptation to reach for anything but water is at an all time high. Caffeine and alcohol are natural diuretics found in popular summer beverages including beer, specialty cocktails, soda, and iced coffee. For adequate hydration, it is recommended to limit your intake of these drinks. And on the hot summer days where alcohol and caffeine are in the mix, make sure you pay extra close attention to your water intake.

Infuse your water with summer fruits and vegetables
Mixing fresh fruits and vegetables into your water is a great way to add flavor without the added sugars—try freshly-squeezed lemon, lime, orange, or grapefruit juice. Another option is to infuse your water the night before with sliced strawberries, blueberries, citrus fruit, cucumbers, or mint leaves. Get creative with your flavor combinations—the end goal is to make plain water exciting and keep your intake up.

Eat summer produce rich in antioxidants and other nutrients
Add berries to improve glycemic response and inflammation
Fresh berries like strawberries, blueberries, and raspberries reach their peak ripeness in the summer months. These colorful summer fruits contain powerful antioxidants, fiber, and vitamin C—just one cup of berries provides 3.5g of fiber and 100% of your daily vitamin C. Recent clinical research shows that eating berries can improve the glycemic response after a meal and have positive effects on circulating inflammatory biomarkers like hsCRP.[3] Long-term consumption of berries may also improve plasma lipid profiles and reduce several risk factors of cardiovascular diseases.[3] So the next time you're looking for an easy, healthy snack, or a fresh, summery dessert, add some berries to the mix.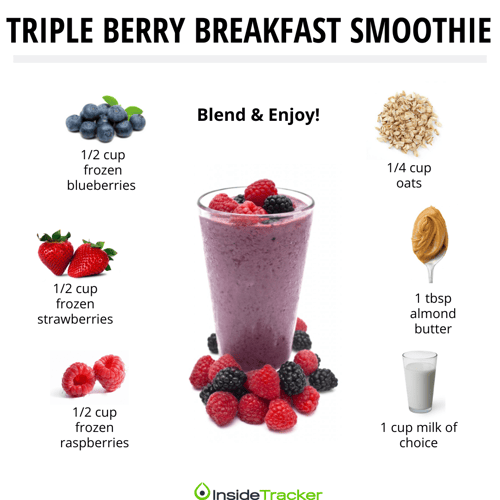 Incorporating avocados is great for heart health
Have you ever noticed that certain times of year it seems nearly impossible to get your hands on avocados? That's because peak growing season for avocados is May through August, making the summer months the perfect time to get your hands on these nutritional powerhouses.


One avocado contains 14g of fiber, accounting for around 50% of your recommended daily needs, and is a great source of monounsaturated fats, which aid in reducing arterial plaque buildup and can help improve cholesterol levels in the body.[4,5] It's for this reason that avocados are widely known for their potential to improve overall heart health. Additionally, like berries, avocados are high in antioxidants.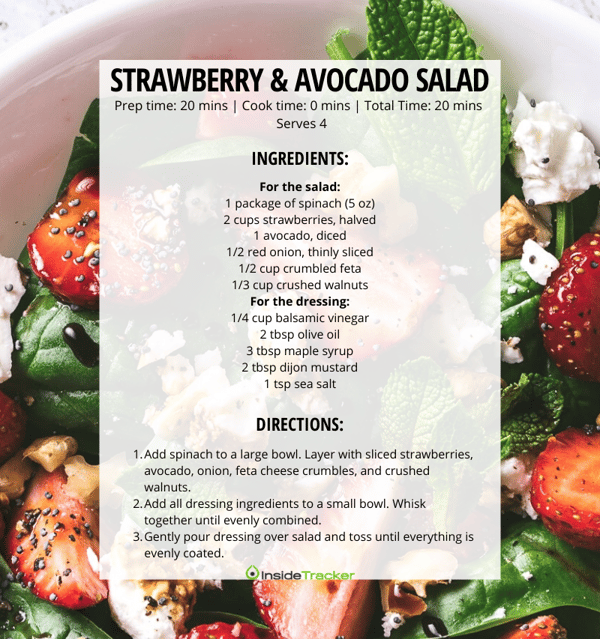 Check out our blog Why Avocados Are Healthy: The Science Behind Everyone's Obsession for additional health promoting properties of avocados!
Tomatoes are known as summer's superfood
These vibrant, juicy fruits are often referred to as "summer's superfood" and for good reason. Tomatoes are a rich source of vitamins C and A, folic acid, and potassium. Just one large heirloom tomato (182g) contains 33 calories, about 10% of your daily recommended potassium, 42% of your daily vitamin C requirement, and 30% of your daily vitamin A requirement.


Tomatoes also contain the antioxidant lycopene, the pigment responsible for tomatoes' deep-red color. And it's because of this antioxidant that regular tomato consumption has been associated with improved LDL and total cholesterol levels.[6] This summer, optimize your heart health by snacking on your favorite tomato variety, adding them to your meat and veggie kebabs, or enjoy them in this protein packed three bean summer salad recipe!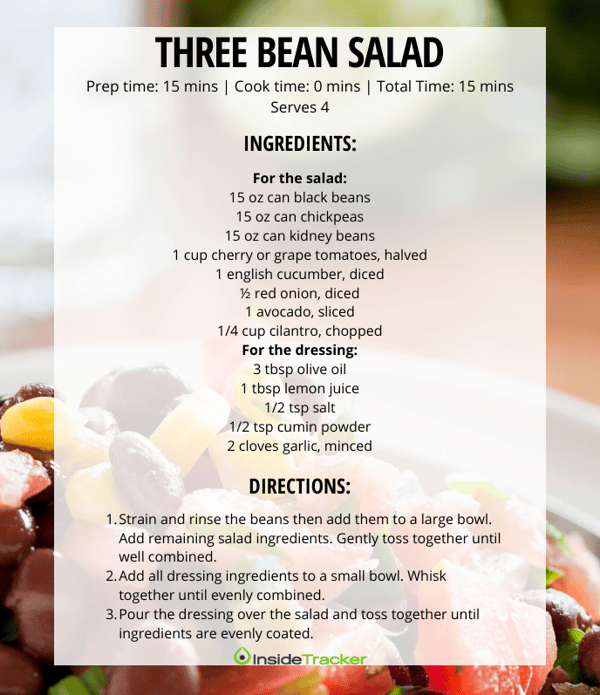 Adding stone fruit can provide a surprisingly high amount of soluble fiber
Rounding out some of the best summer produce for a healthy and energizing summer are a personal favorite of mine—stone fruits! Stone fruits are characterized by the large pit or "stone" in the center of the fruit, and include cherries, apricots, plums, nectarines, and peaches.


Stone fruits are high in vitamin C, K, and fiber, particularly soluble fiber. Soluble fiber is named for its ability to dissolve in or absorb water, turning it into a gel-like substance during digestion. This gel slows down the entrance of sugars into your bloodstream and traps bile salts—a key component of circulating cholesterol—thereby helping to lower both total cholesterol and glucose levels in the body. Peaches and nectarines are particularly high in soluble fiber.

Arguably the best part about stone fruits? They offer many ways to get creative in the kitchen. Try grilling them, roasting them or even dicing them to add to salsas and salads.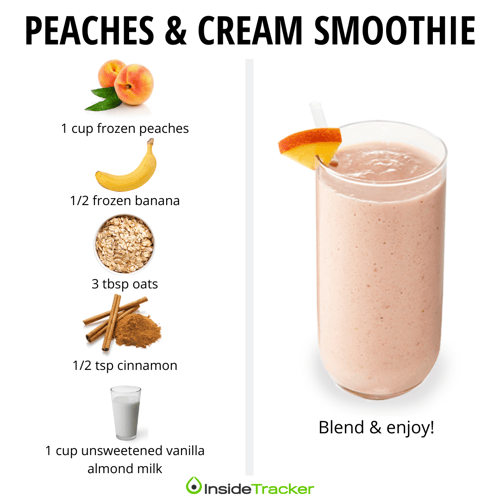 Interested in learning more about the health benefits of soluble fiber? Check out the blog Soluble Fiber Simplified.
References:
[1] Cheuvront S, Kenefick R, Montain S, Sawka M. Mechanisms of aerobic performance impairment with heat stress and dehydration. J Appl Physiol. 2010;109(6):1989-1995. doi:10.1152/japplphysiol.00367.2010
[2] Jéquier, E., Constant, F. Water as an essential nutrient: the physiological basis of hydration. Eur J Clin Nutr 64, 115–123 (2010).
https://doi.org/10.1038/ejcn.2009.111
[3] Yang, Baoru, and Maaria Kortesniemi. "Clinical Evidence on Potential Health Benefits of Berries." Current Opinion in Food Science, vol. 2, 2015, pp. 36–42., doi:10.1016/j.cofs.2015.01.002.
[4] Avocados USDA. SNAP Education Connection. [cited 2019 Oct 11]. Available from:
https://snaped.fns.usda.gov/seasonal-produce-guide/avocados
[5] Appendix 7. Nutritional Goals for Age-Sex Groups Based on Dietary Reference Intakes and Dietary Guidelines Recommendations - 2015-2020 Dietary Guidelines - health.gov [Internet]. [cited 2019 Oct 11]. Available from:
https://health.gov/dietaryguidelines/2015/guidelines/appendix-7/
[6] Joye K. Willcox, George L. Catignani & Sheryl Lazarus (2003) Tomatoes and Cardiovascular Health, Critical Reviews in Food Science and Nutrition, 43:1, 1-18, DOI: 10.1080/10408690390826437
[7] Robinson PD, Högler W, Craig ME, et al. The re-emerging burden of rickets: a decade of experience from Sydney. Arch Dis Child. 2006;91(7):564-568. doi:10.1136/adc.2004.069575
[8] MacLean, Christopher RK, et al. "Effects of the transcendental meditation program on adaptive mechanisms: changes in hormone levels and responses to stress after 4 months of practice." Psychoneuroendocrinology 22.4 (1997): 277-295.
[9] hirthalli, J., Naveen, G. H., Rao, M. G., Varambally, S., Christopher, R., & Gangadhar, B. N. (2013). Cortisol and antidepressant effects of yoga. Indian journal of psychiatry, 55(Suppl 3), S405–S408. doi:10.4103/0019-5545.116315
[10] Kacker, S., Saboo, N., Sharma, S., & Sorout, J. (2019). Quasi Prospective Comparative Study on Effect of Yoga among Prediabetics on Progression of Cardiovascular Risk Factors. International journal of yoga, 12(2), 114–119. doi:10.4103/ijoy.IJOY_49_18
[11] Wolff, M., Memon, A. A., Chalmers, J. P., Sundquist, K., & Midlöv, P. (2015). Yoga's effect on inflammatory biomarkers and metabolic risk factors in a high risk population - a controlled trial in primary care. BMC cardiovascular disorders, 15, 91. doi:10.1186/s12872-015-0086-1
[12] Brook, R. D., Appel, L. J., Rubenfire, M., Ogedegbe, G., Bisognano, J. D., Elliott, W. J., ... & Townsend, R. R. (2013). Beyond medications and diet: alternative approaches to lowering blood pressure: a scientific statement from the American Heart Association. Hypertension, 61(6), 1360-1383.