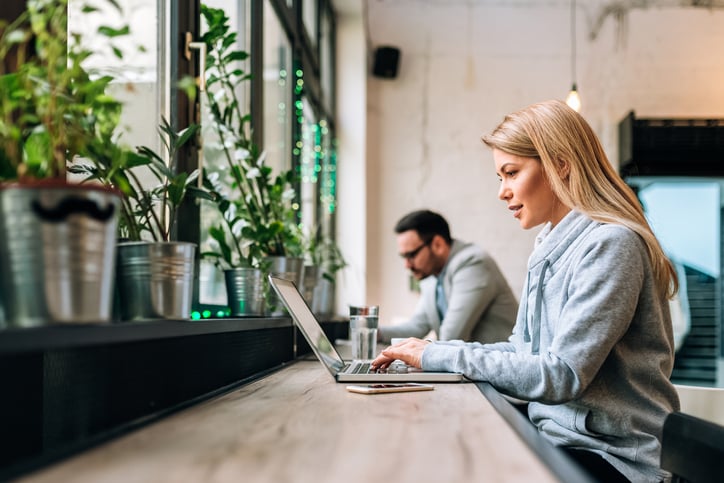 Here at InsideTracker, our scientists are always looking for ways to make the platform smarter and easier to use. One convenient feature users love is the Blood Results Upload Subscription. This plan allows you to add existing blood test results ordered by a doctor or insurance company to InsideTracker. InsideTracker then provides you with personalized, science-based recommendations for nutrition, supplements, physical activity and other lifestyle habits and goals based on that bloodwork. No other blood draw is needed.
The Blood Results Upload Subscription is InsideTracker's most economical option. And, it's pretty simple. Just upload a copy (or copies) of your recent blood work results, and InsideTracker takes care of the rest.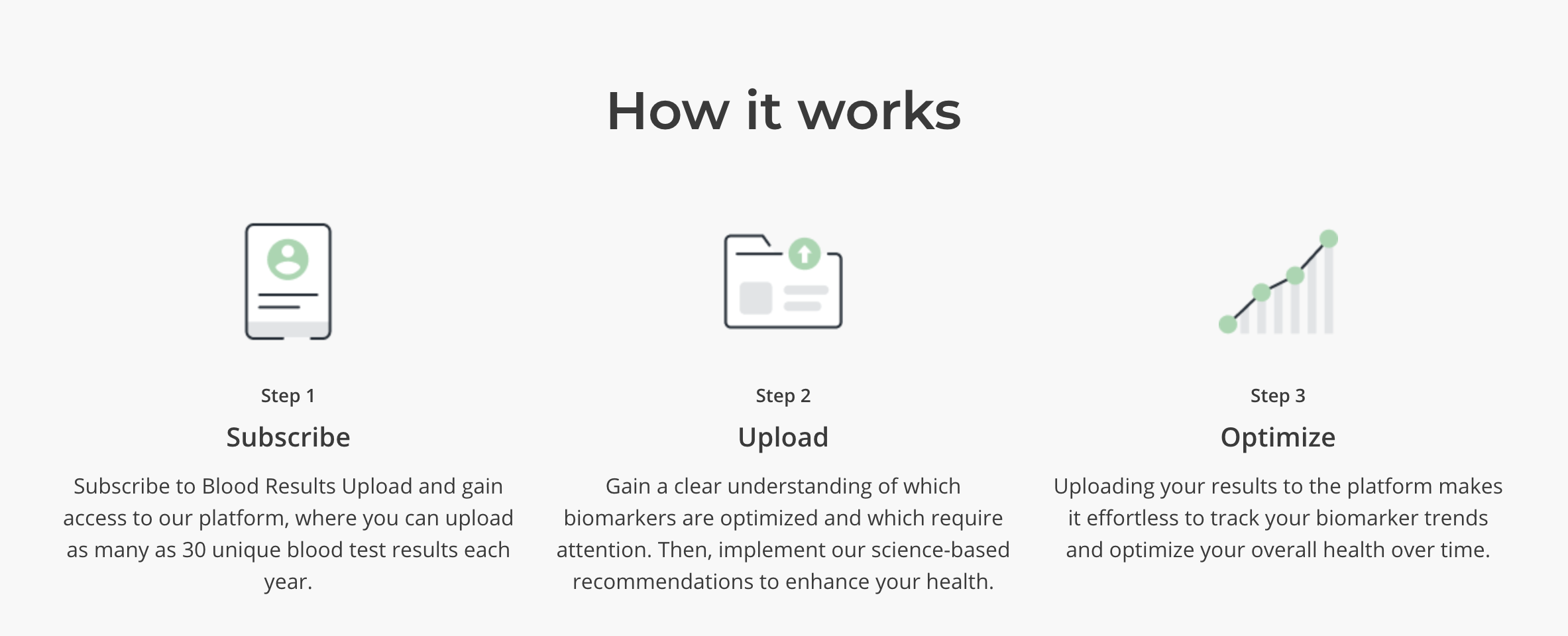 How InsideTracker's

Blood Results Upload

Subscription works
Purchase a Blood Results Upload Subscription.

Create and set up your InsideTracker account.

Gather your blood test results

in a paper format, or as a PDF.

Scan and save as a JPG or PDF file on your computer.

Upload the file securely to your InsideTracker account.

View your results in your InsideTracker account in two business days.
And that's all! The convenient subscription renews annually and you can upload up to 30 sets of data each year. You'll be sent a reminder two weeks prior to your next charge date.
How to upload your results
1. Your blood test results could be printed reports from past tests or an electronic file from your latest lab work. If you have a paper copy, just snap a clear picture with your phone or scan it. Be sure to save the file as a JPG or PDF.
2. Upload the file to InsideTracker through our secure system.
3. When you're there, drag and drop your file onto the page. If your results are several pages long, no worries. You can send multiple pages in a single upload. As soon as your file is received, InsideTracker will send you a confirmation email.
In the secure InsideTracker system, your file is processed by our smart OCR (optical character recognition) system, which extracts the relevant text from the document, including the biomarker, value, units of measurement, and the date of test. Then, an InsideTracker specialist reviews your results, to ensure accuracy.
Within two business days, you'll get an email telling you that your results are ready!
What results can you upload?
InsideTracker focuses on the biomarkers that our scientists have determined are most important for optimizing your well-being and performance. This plan allows you to upload results for up to 48 blood biomarkers. Check out this complete list of compatible markers.
Check out InsideTracker Blood Results Upload Subscription today. It's better than ever. We do the work, you get the results!
And while you wait for your results, download this

guide

to learn more about your biomarkers.