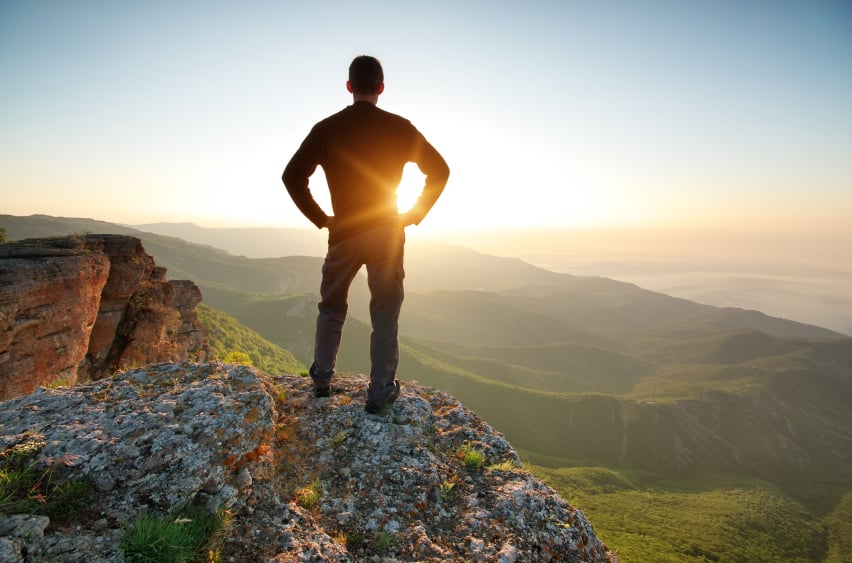 2018 was the year of innovation! Last year brought along tremendous successes and exciting challenges that led to both growth and establishment among the science community. We listened to our customers, cheered on our athletes, added new products and features, strengthened existing partnerships while welcoming new ones, and proudly published a scientific paper. We've compiled some of the top moments and developments that led to a successful and innovative 2018.

Science Accomplishment and Product Updates & Additions
A Published Paper. This year, we were thrilled to announce that our very first scientific paper was published in a peer-reviewed journal – Scientific Reports. The paper, titled "Longitudinal analysis of biomarker data from a personalized nutrition platform in healthy subjects", reveals InsideTracker's most groundbreaking findings validating the effectiveness of our personalized nutrition platform.
Genetic Insights. Move over bloodwork, it's time to make space for genetics. Early last year, InsideTracker introduced an add-on feature to our tests providing users with a look into their genetics. Now you can easily upload existing 23andMe or AncestryDNA results to your InsideTracker account where we combine your blood test results with your DNA data to provide helpful insights for weight, aging, performance, sensitivities, and sleep.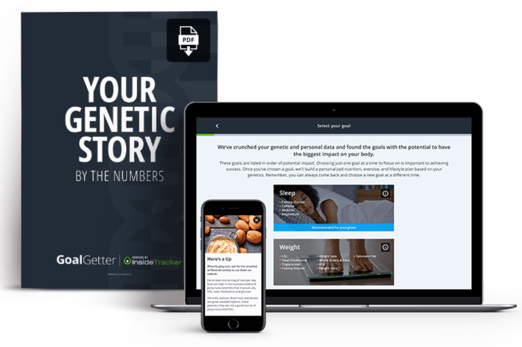 Updated Optimized Zones. Science is constantly evolving and we make it a priority to keep up with the latest research. As a result, this past year we recalibrated the optimal zones for twelve biomarkers based on the newest scientific literature - Total Cholesterol, LDL, HDL, Triglycerides, hsCRP, Sodium, Potassium, Testosterone, Free Testosterone, SHBG, Cortisol, DHEAS.
Additional Goals. We expanded our goals to ensure we're covering more areas of interest. Now you can select Improve Metabolism, Boost Immunity, or Cardiovascular Health as goals to optimize.
Revamped Dashboard with a Goal Optimization Score. We reorganized our dashboard to give you the most information at your fingertips including your biomarkers at a glance, timeline, daily actions, and personal food list. It doesn't stop there, we've also included a Goal Optimization Score to show just how close you are to achieving your goal.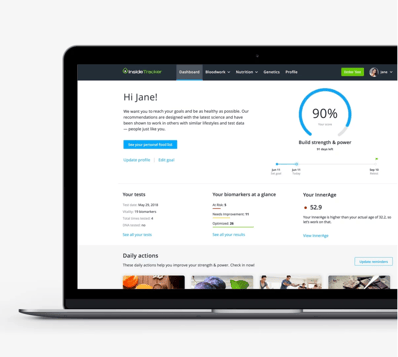 PDF Report Results. No more hassle to share your results. Now you can easily download and print a PDF report of your bloodwork table view making it simple and useful for sharing with a doctor or coach.
Website Makeover. We revamped our image and added new features to our Home Page! We also updated our About page to showcase our incredible team of scientists, developers, and creatives, and to give you a glimpse of who we are, what we do, why we do it, and how we're different.

Customer Success
Ticket System.

Have a question or a great idea to improve InsideTracker? Now you can let us know! In 2018, we introduced our ticket system which allows customers to send, track, and receive service requests quickly and easily.
Support Center and Email. To give our users a one stop shop for all their needs, we created the Support Center and the support email (support@insidetracker.com) both of which specifically focus on helping our customers with any questions or issues.
Customer Support Survey.

We're constantly looking to improve our service and now the customer support survey lets us do just that - by taking advice straight from you. By filling out our survey, we can evaluate how effective we were at solving your issues and answering your questions.

New and Existing Partnerships
Blue Cross Blue Shield. This year, we introduced our first partnership with a health provider! InsideTracker is now available to all Blue Cross Blue Shield members helping to optimize their out-of-range results with our evidence-based recommendations.
Helix. We partnered with Helix, a leader in personalized DNA testing, to release Goal Getter. GoalGetter is the first and only product of its kind to use your DNA to tell you which goal best fits your genes. GoalGetter is sold exclusively on the Helix marketplace, and you can scoop it up by heading over to the GoalGetter store page.

Military.

We continued another successful year working with the Air Force Special Operations Command at Fort Bragg while securing partnerships with the 48th Rescue Squadron at Davis-Monthan Air Force Base and the Battlefield Airmen Training Squadron at Lackland Air Force Base. The InsideTracker platform will allow them to track and address nutritional deficiencies for military operations. We also successfully completed our first year working with the No Fail Mission program helping active duty personnel work through pain, injury and other limitations that may hinder their ability to perform at an optimum level.
Garmin. We continued our partnership with Garmin with yet another successful giveaway reaching hundreds of thousands of users across the U.S. Partnering with companies like Garmin enables our athletes to have an even more precise way to track and measure their training.

Exciting Events
CrossFit Games.

For the 3rd consecutive year, we attended the CrossFit Games. We worked closely with 15 elite CrossFit pros including 2018 CrossFit Games 60+ age group champion Dave Hippensteel, 2015 & 2016 CrossFit Games winner Katrín Tanja Davíðsdóttir, and world renowned coach Ben Bergeron. We were also thrilled to welcome Rich Froning and the Crossfit Mayhem Freedom Team to InsideTracker to dial in their nutrition and optimize their performance for the next competitive season.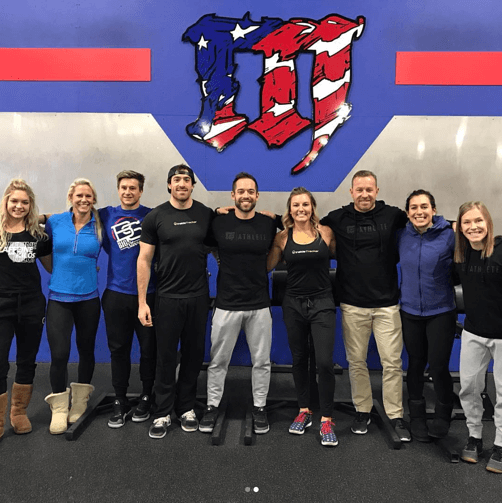 Western States 100. Known to be one of the most grueling tests of endurance, The Western States 100-Mile Endurance Run is the oldest 100-mile trail race in the world. InsideTracker proudly cheered on more than half of a dozen of its endurance athletes in Northern California as they battled the tough terrain and crossed the finish line.
Boston Marathon.

With over a hundred of our athletes racing in the 2018 Boston Marathon, what better way to congratulate the finishers than with food? Hosted at our offices, we provided our athletes with a post race breakfast to help reach their recovery goals.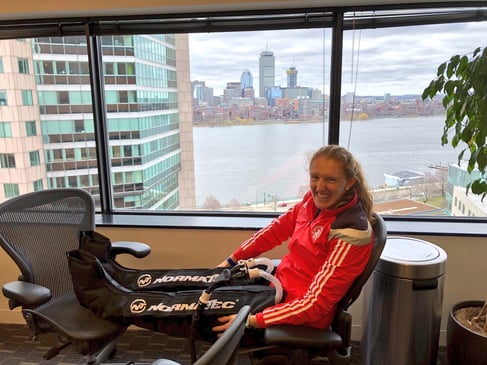 Rise Run Retreat. 2018 marked another year of empowering women in running! InsideTacker proudly sponsored the women's running retreat, Rise Run Retreat for the third time this past year. Rise Run Retreat focuses on facilitating authentic connections and personal growth centered around women in running.
We're incredibly proud of how far we've come this year, after all, we couldn't have done any of it without you. 2019 is filled with promise, and some of our plans for the future include a YouTube channel, integration of wearable activity tracker data along with microbiome data, and of course, continuing to improve our customer service and support. Be sure to follow us on Facebook, Instagram, Twitter, and LinkedIn to stay up-to-date on all things InsideTracker.
Some other blog posts we think you'll love: