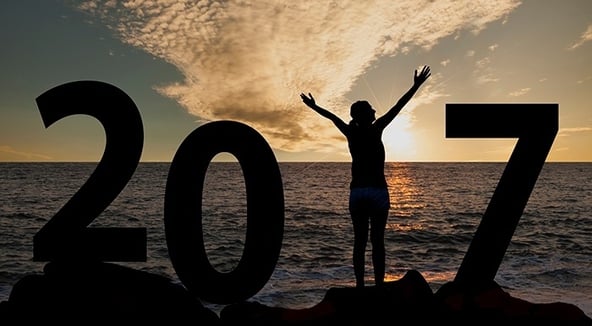 The start of the New Year is always an exciting time for the fitness community: It's a time for goal setting; for dreaming big… basically a fresh, clean slate waiting to be filled with all potential the New Year brings. But before you let your daydreams of shattered PRs get away from you, lean on the InsideTracker team for the tips to make 2017 your most game-changing year yet!
If you've been following the blog, you know that the team here at InsideTracker is all about the science behind performance. While we feel strongly that biomarkers are the foundation to better health and fitness outcomes, we are also always looking for new tools to add to your support kit.
Which is why we bring you… the science of behavior change theory!
Coaches, public health experts, motivational speakers, counselors, and health care providers around the world use principles from behavior change theories to improve health-related behaviors. But we think that some of these principles are too good not to share with the everyday athlete. That's why we've done the legwork for you, boiling down the academic theories into a clear-cut road map to clinching your 2017 resolutions.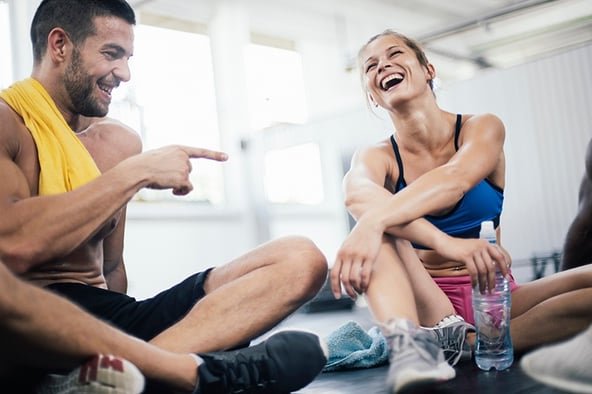 1. Create your own best environment for success.
Environmental, social and cultural interactions have an impact on your actions...in social cognitive theory we refer to this as "reciprocal determinism"(1). Will power is a fickle thing so the key is to make it easy on yourself!
Foster relationships with those who support your goals, not hinder them. No need to ditch your old friends, but it is time to get a little closer with your training buddies and those that really lift you up. Those people rule.

Keep food that does not truly nourish you out of the house. You can always go buy it if you really "need" it, but junk food is poisonous to your efforts. Bonus: InsideTracker has over 300 recipes to make healthy eating even easier for you.

Integrate your goals and visions into every aspect of your lifestyle. In other words, settle for no excuses. Can't make time for the extra miles? Ditch your car a few days and ride your bike to work. For an extra boost of motivation, behavioral economist Katherine Milkman recommends "temptation bundling" as strategy to create tangible rules that force your hand at adapting a behavior. For example: You can only binge-watch Netflix while wokring out at the gym.(4)
Key Takeaway: You can't control everything around you, but we guarantee that focusing your efforts on what you can control will be worth your while.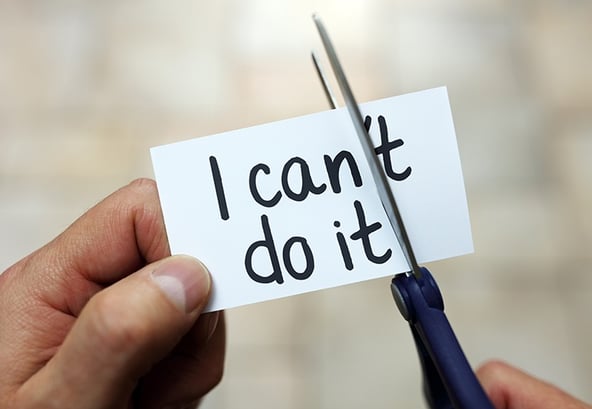 2. Believe you can, like its already been done.
Officially, we call this " building self-efficacy". It's a primary concept in multiple academic theories and one of the most important. Part of this (like so much of sport) is a mental game … but Albert Bandura, the founder of the theory, outlines a few key ways to building the confidence you need to really succeed. (1,2)
Seek "mastery" experiences – You already know that you feel more confident going into a race/workout/new meal plan/etc. when you've already completed it once successfully. Not a so-called master yet? That's fine. Start with baby steps (,2). Maybe you can't swim a mile today but swimming 100 yards will build your confidence and get you one step closer.

Keep learning - Believing is half the battle, but developing the skills and knowledge you need to keep moving forward is critical! In Social Cognitive Theory, we refer to this need for skills and knowledge as "behavioral capability"(1,2). InsideTracker can support your self-efficiacy by providing customized recommendations for your nutrition and lifestyle, taking the guesswork out of key variables to your success.

Identify familiar role models – it sounds cliché but this can be really important to building the confidence you need to achieve your goals. Find someone of a similar age and gender to glean extra motivation from. Science actually shows that these "vicarious experiences" increase your feelings of can-do! (2) Hint: Social media is a terrific resource if you don't know anyone locally.
Key Takeaway: Believing you can do it is already half the battle. The second half is developing the skills and putting in the work to get it done. Ready?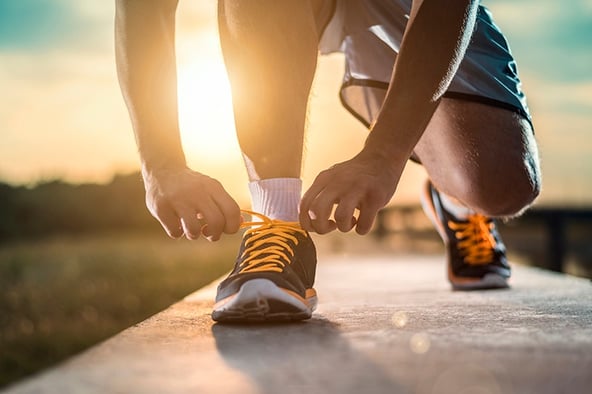 3. Stop Waiting.
Procrastination is normal… but it is literally killing your chances of achieving everything we know you can. Why is it so easy to hit snooze, even though you know that waking up an hour early today to train will enhance your race performance 6 months from now? So easy to put off grocery shopping and meal prep, even though you know your body and wallet will thank you for it later?
It's because we are naturally prone to maintaining the status quo and put a disproportionate amount of weight in the present as compared to the future... almost regardless of the reward. In academic theory, we refer to this as "delay discounting" and it is pretty powerful! (3).
Here's how to overcome "do it tomorrow" syndrome (aka, delay discounting):
Earning this goal is part of your identity. Example: I get up and run because I am a runner. This is who I am. Whether you're setting out for 7 or 70 minutes, this type of intrinsic "self-determination" is almost always the most impactful and will take you to the next level.(5,6)

Target a tangible outcome and get after it. Sign up for that race 6 months from now and do what it takes to get ready. InsideTracker is here to help you set a baseline and monitor your progress along the way. Whether it's improving your InnerAge, increasing your blood iron levels, or reducing stress levels, we're here to help you achieve measurable results.

Look inwards. And we're not just talking about your blood work – though clearly we think that's super important too! You've likely heard that intrinsic motivation is more powerful than extrinsic rewards.(5,6). Work hard, focus on being a healthier, happier you and the tangential outcomes (race results, weight change, etc.) will follow.
Key Takeaway: 2017 is yours for the taking. Stop waiting and get to it, now!
Make this the year you really retrain your brain and your lifestyle. Consider InsideTracker your trusted health advisor, a partner who provides you with ongoing assessment, and recommendations to optimize your health and performance...helping you grab those goals.
What are your health and performance goals in 2017, and how do you plan on reaching them? We love hearing from you! Tell us at contactus@insidetracker.com
Get an inner edge by training based on your biomarkers. We've created this FREE e-Book to help you understand how!
Some other blog posts we think you'll love:
References:
(1) Bandura, A. (1997). Social Learning Theory. Englewood Cliffs, NJ: Prentice Hall
(2) Glanz K, Rimer BK, Viswanath K, eds. 2008. Health Behavior and Health Education: Theory, Research, and Practice (4th ed). San Francisco: Jossey-Bas
(3) Lowenstein G, Brennan T, & Volp KC. (2007). Asymmetric paternalism to improve health behaviors. Journal of American Medical Association. 298, 20: 2415-241
(4) Milkman KL, Minson J, Vlopp K. (2013). Holding the hunger games hostage at the gym: An evaluation of temptation bundling. Management Science.
(5) Ryan RM & Deci EL (2000). Self-determination theory and the facilitation of intrinsic motivation, social development, and well-being. American Psychologist. Vol. 55, No. 1, 68-78
(6) Vansteenkiste M & Shelton, KM. (2006). There's nothing more practical than a good theory: Integrating motivational interviewing and self-determination theory. British Journal of Clinical Psychology. 45, 63–82.





---