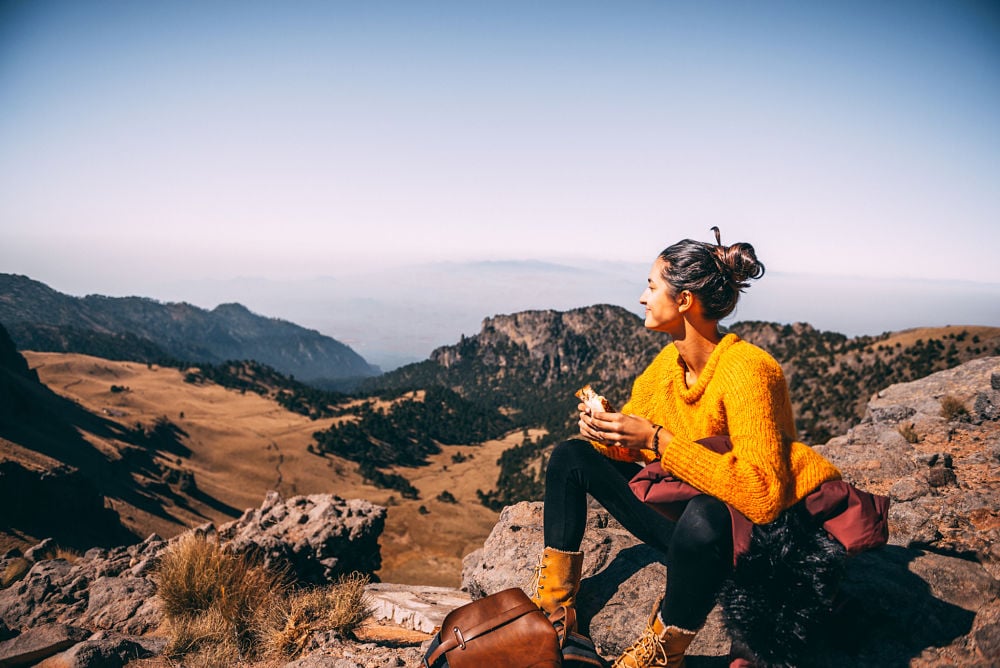 May is Women's Health Month, so we're taking the opportunity to highlight some of our superstar female users. Here's how InsideTracker has helped them identify factors holding them back from their goals and feel empowered in all aspects of their unique health journeys.
Meet Kristin, who believes strongly in the importance about both physical and mental health
24 year-old Kristin Goett is a young professional and an avid athlete who grew up playing a number of sports. And as an adult, she's continued her athletic career by training for Ironman World Championships. Her health is everything to her, and she encourages other women to take control of their health.


When we talked to Kristin, she shared her experience with her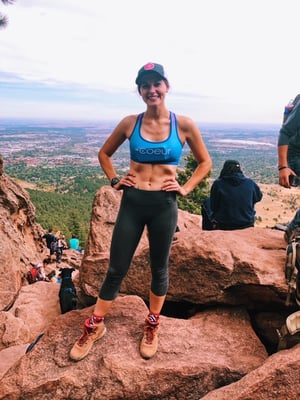 nearly decade-long disordered eating as a teen and into her college years. Because of this, she struggled with
RED-S
syndrome (formerly known as Female Athlete Triad), and even told us, "I potentially did some damage to my bones that I may not even be aware of yet." To offset this potential, she's prioritizing eating a diet rich in many varied nutrients. "I also find that when my eating is balanced, my mental health feels more intact, too. I love to cook and use that as an expression of taking care of myself—InsideTracker's recipes are clutch!"
The connection between eating and mental health is deeply important to her overall well-being. She proudly shares that she is challenged with Generalized Anxiety Disorder (GAD) and Obsessive Compulsive Disorder (OCD). "It means I overthink, I worry about things that will probably never happen, and I often can't stop myself from entertaining outlandish fears." But Kristin says that these experiences are more common than many realize, despite the stigma around sharing them. "I am totally open about this and want to normalize these challenges with other women."
Blood testing helped Kristin refocus her eating habits—and her mental health reaped the benefits
"The biggest takeaway from my test was my blood glucose was extremely high. I have a tremendous sweet tooth and it showed on the test—blood doesn't lie! I was pretty sheepish when I saw that; I couldn't hide my frequent trips to the office candy drawer anymore." As a result, Kristin says she focused on adding high quality fats and proteins to her diet, as well as increasing her fruit and veggie intake. "I found adding in the correct amount of fat and protein for my build was critical in managing my sugar cravings. I no longer had crazy highs and lows where I'd binge on sugar, feel like crap, and then repeat. This also helped a lot with my anxiety disorder. I felt more emotionally balanced and less frantic once I began to regulate my hunger peaks and valleys with quality foods."


Coming from a family with high cholesterol, she was always hesitant to eat red meat on a regular basis. But, interestingly, blood testing showed that her cholesterol levels were within a healthy range, and that her iron was low. "These two factors made me feel confident in strategically incorporating red meat back into my diet."

Kristin feels that it is critical for mental and physical health that we all place the utmost importance on what is going on inside our bodies (again—mentally and physically!) and own it. "InsideTracker isn't just a blood test, it's the ability to take control of multiple aspects of your life for the better."
Meet Kecia: a wife, dog mom, and athlete who got her stress under control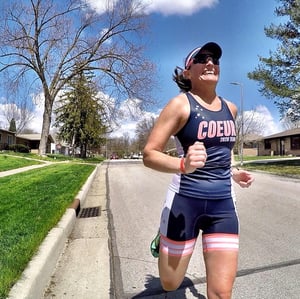 As a personal trainer, Kecia is passionate about lifting others up and helping them to achieve things they perceive as impossible. But before testing with InsideTracker, she was fighting her own battle. She was constantly tired, her workouts were almost always a struggle, and as an 8th grade science teacher, she found herself sick with the common cold multiple times throughout the year.
Her first InsideTracker blood test identified a potential cause of those issues: her cortisol levels were high. Cortisol is often called "the stress hormone" because it spikes in response to stress. And though stress is something everyone experiences regardless of sex, age, and lifestyle, oral contraceptive use can make women at particularly high risk for elevated cortisol. [1] It's for this reason that those on oral contraceptives should identify the various drivers of stress in their lives—insufficient sleep, high levels of stress, and inadequate calorie intake can all play a role—and work on ways to remedy them.
Ultimately, Kecia decided to go off her oral contraceptives altogether to be more in control of her cortisol levels. Now, she monitors her training more closely to ensure adequate rest and recovery. These actions helped her achieve a normal level of cortisol. And since this drop, she's experienced an improved quality of life. "With lower cortisol levels, I have noticed less daily fatigue and less fatigue during my workouts. I also have not been sick since my cortisol levels have dropped into the normal range."
For more on how oral contraceptives can affect your biomarkers, check out this blog.
Meet Sara, who's focused on fueling to be the best mom to her girls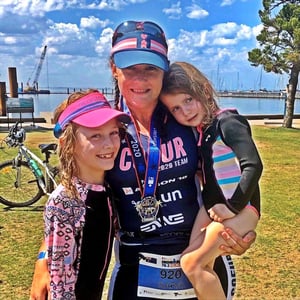 Balancing working full-time and being a mom to two active girls, Sara looked to InsideTracker to help guide her on how to maintain optimal well-being. For a while, she was feeling sluggish and "blugh," but results from tests taken with her general practitioner indicated that everything in her body was normal. Knowing something wasn't right, she turned to InsideTracker. Interestingly, a combination of various biomarkers in her first blood test indicated that she was fighting off an unknown virus. By identifying the problem, she was then able to address the illness with her provider.
Once Sara's illness was resolved, she was able to refocus on her original goal: optimized wellness. Since then, by using the information on her InsideTracker Nutrition Page, she's been focused on ways she can use her diet to help reduce inflammation levels.
Health looks different for each woman
While many women may have similar concerns or actions to address their health, the journey towards anyone's own definition of wellness will look different for each woman. But whether your wellness priority is fertility or improving bone health or just healthy aging, getting your blood tested with InsideTracker can help identify anything holding you back and guide you to your goal through personalized recommendations.

---

Stevie Lyn Smith, MS, RDN, CDN
Stevie Lyn is a Content Strategist and Team Nutritionist at InsideTracker. As a Registered Dietitian and Ironman triathlete, she enjoys combining her passions to help educate others on how to fuel for overall health and performance. When she's not swimming, biking, or running with her dog, you'll find her in the kitchen working on a new recipe to improve her biomarkers.
---


References

[1] Zimmerman, Y., et al. "The effect of combined oral contraception on testosterone levels in healthy women: a systematic review and meta-analysis." Human reproduction update20.1 (2014): 76-105.