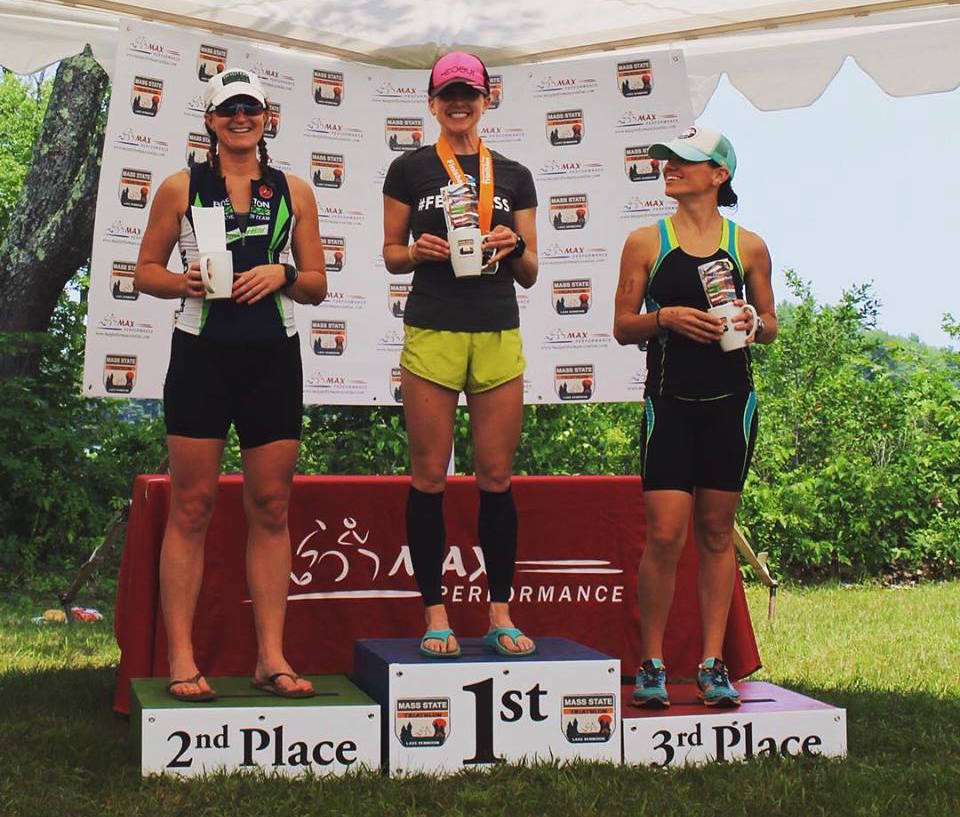 The choices are growing in endurance racing, ranging from a friendly 5k "Turkey Trot " to a full Ironman Race in Kona. When it comes to outdoor endurance sports, the options are not about merely matching up to the right sport, but it's about fostering the right balance that matches training, family, and work. Being an emerging elite Triathlete myself, I juggle the needs of keeping my life in order while still finding a way to improve year to year. In this blog I promise that anyone wanting to take the first step in trying something new or falling in love with a sport they burned out from will get the right advice to move to a fresh start.
The Fire Within- What Type of Racer Are You?
Before you look to decide if you should get a new pair of trail runners for a Spartan Race or invest in a new set of wheels for your custom triathlon bike, it's a good idea to see what type of racer you are. Some racers are not trying to win, they just want to enjoy the experience of participating. Other racers, like myself, enjoy improving at a sport by investing time, money, and energy in being the best one can be. The spectrum of personalities starting from someone wanting the joy of checking off a bucket list by doing one race or event will have a far different sacrifice than someone who is dedicating a part of their lives to follow a goal. Here are a few questions you have to ask yourself before deciding to get more involved with endurance racing. After responding to the questions in a Yes or No response I will unveil how your answers lead to a direction that best fits your racing profile:
Are my family and friends supportive and able to accept a change in life at home? (Yes or No)
When I lose or perform poorly relative to my peers does it bother me or does it not even matter? (Yes bothers me, No doesn't matter)
Is my job able to accommodate travel, training, and time demands of achieving my goal? (Yes work is flexible, No they are not supportive)
Do I have a budget that will allow me to fully immerse myself into the sport or the cost unrealistic at this point in my life? (Yes my budget is fine, No the sport is out of my price range)
Is the environment, such as the coaching, location of where I live, and athletes around me conducive to real growth and success? (Yes my environment is fertile, No = I am lost on an island)
How to Decode your Racing Profile
Many factors contribute to what makes up someone's psyche, and the above five questions tease out who is pursuing an experience, who is pursuing a process, and who is pursuing victory. If you find yourself answering yes to most of questions, you are someone interested in improving and getting faster. If you find no to be more common then racing is about the experience of a race and the surrounding parts like travel and social aspects.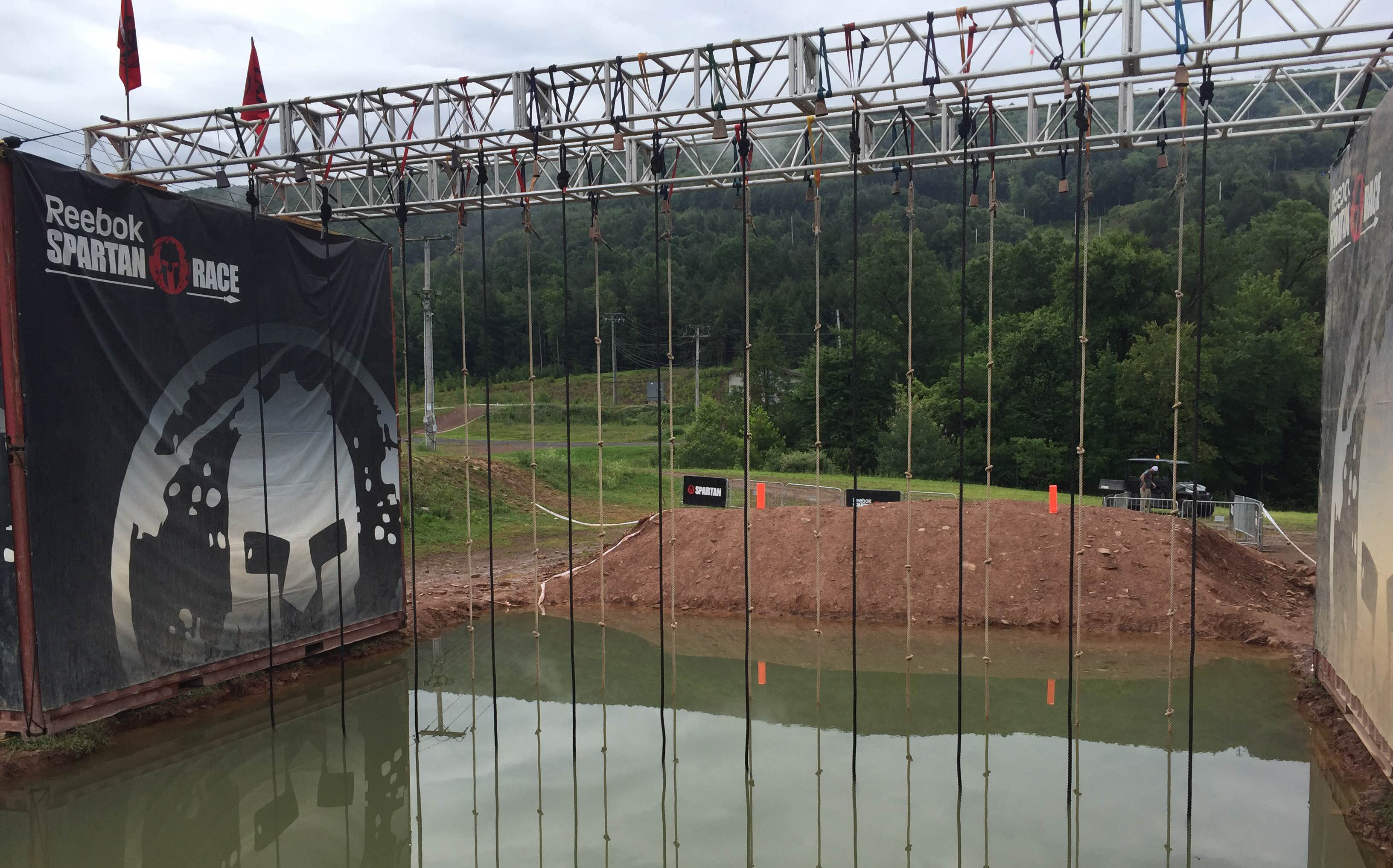 The Podium Competitor – Those that answered all five questions with a definitive yes are true competitors. Question number two uncovers a cardinal sign of a competitor, the need to be the best. The podium is about more than just standing on the winner's circle and earning "hardware" like medals and trophies, it's about the most basic of needs in sport, beating the person next to you. Being a competitor is not a lifestyle; it's in your DNA.
The Goal Performer – One step down in competitive fire are those that want to improve and be part of a process of getting better. While those that want the podium will want to improve, a great performance without the win frustrates them while goal performers love the intrinsic value of self-improvement.
The Weekend Warrior – The name says it all, most weekend warriors focus on using Saturday or Sunday as an outlet from the grind of Monday through Friday. The serious weekend warrior may train during the work week, they usually don't make the sacrifice or investment Goal Performers and Podium Competitors make. What separates weekend warriors and the more competitive groups listed above is usually the specialization in one sport.
The Recreational Athlete- Similar to the "weekend warrior", this group of racers like the change of pace competition provides their fitness goals. A race sprinkled here and there keeps a recreational athlete honest and interested, but the dedication is only for long-term health and fitness, not winning or getting faster. Recreational endurance athletes are about participating rather than competing against themselves or others.
The Finisher – Those that want to put something on their bucket list are often doing a specific race as part of a life goal and merely want to complete the event. They may never do the event or race again, so their investment is often just enough to do it, but not perform better than their peers or have a specific performance goal. Finishers may develop to become more competitive down the road, but many finishers are "one and done" with events and move on to the next race because of curiosity.
Matching Personality and Endurance Race Requirements
A lot of racing is the time, money, and energy demands that can be grouped into the common options we see now today. Each sport ranges from a simple pair of sneakers to run a 5k race, to a full bike for cycling and triathlons. Some sports like swimming require a pool to train, thus making expenses rise and dedication elevate as well. Travel is also a requirement, since full marathons are less common and require travel if you are not in a major city. In addition to equipment, time, and travel, some events should have coaching to complete them safely. Finally, sports medicine is an unfortunate reality with any endeavor that pushes one's body, so including those expenses and the time required to access professional support is a reality that one has to weigh.
Middle Distance and Marathon Running
Equipment: Sneakers, Heart Rate/GPS Watch, Sweat wicking clothing and weather ready wear.
Time: expect to devote 7-10 hours a week of training (which will include light weights and cross training to stay healthy)
Training Facilities: The roads in your backyard, trails or a treadmill. Some light strength training suggested for reducing injuries.
Travel: Depending on where you live, there is most likely a Marathon or middle distance road race within driving distance.
Masters Swimming
Equipment: Bathing suit, goggles, swim cap.
Swim tools such as a pull buoy and a kickboard, depending on if your team provides these tools.
Time: Most Masters swim teams meet 2-3 times a week. Depending on the pool location, multiple times of day might be offered.
Training Facilities: Pools ranging from your local YMCA to Universities. You can check out: https://www.usms.org/ for a location near you.
Travel: Most likely there is a Masters swim team within driving distance to you or your nearest city.
Obstacle and Adventure Racing
Equipment: Trail running shoes, sweat wicking clothing
Time: Similar to endurance running, plan to devote 7-10 hours a week of training (which will include light weights and cross training to stay healthy)
Training Facilities: The roads in your backyard, trails or a treadmill. Some light strength training suggested for reducing injuries and performance training to help prepare for the demands of obstacles. Spartan SGX training can not only guide you for competing in yoru race, they provide overal training for life.
Travel: Depending on where you live, there is most likely an adventure race in your area.
Road Cycling and Mountain Biking
Equipment: The list is kind of endless and can get very expensive. You will need the bike, bike components, helmet, cycling shoes, nutrition for the bike, etc. Also take into consideration that you will need to pay for someone to fix your bike when needed to do general repairs. For winter riding, you may consider an indoor bike trainer like CycleOps https://www.cycleops.com/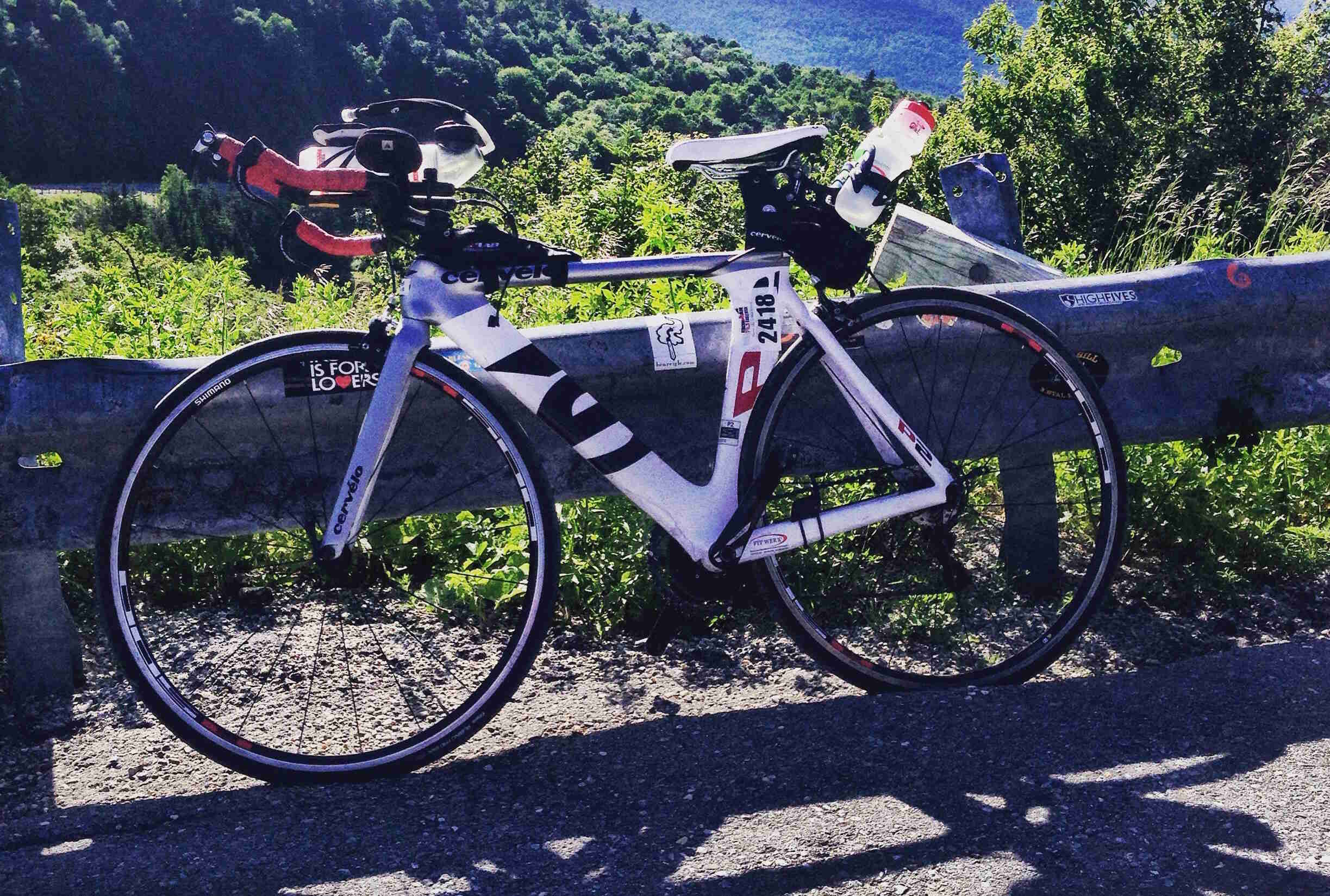 Time: Serious cyclists ride anywhere from 50-200+ miles a week! The recreational cyclist might only ride 20 miles a week, for example. It depends on your experience level.
Training Facilities: The great outdoors or an indoor bike trainer. Also, spin classes when you do not have access to an indoor bike trainer.
Travel: All depends on your budget. You can find anything from a local race around town to flying to another state (and shipping your bike) for a race.
Triathlons (Sprint to full Ironman)
Equipment: The list can be endless with Triathlon equipment and clothing. Here is a small list: Sneakers, triathlon specific clothing like Coeur Sports: http://www.coeursports.com/, cycling shoes, aerodynamic triathlon bike (plus all of the components), swimsuit, goggles, swim cap.
Training Facilities: In order to train for a triathlon, you will be spending the majority of your training outside during warm months and indoors during cold months. For outdoor training this will include roads, trails and outdoor swimming holes. During the winter months you will be spending a lot of time on an indoor bike trainer getting those miles in (also depends on the triathlon distance you are training for). Most serious triathletes also have a coach, which is a huge benefit that can come with a high price tag.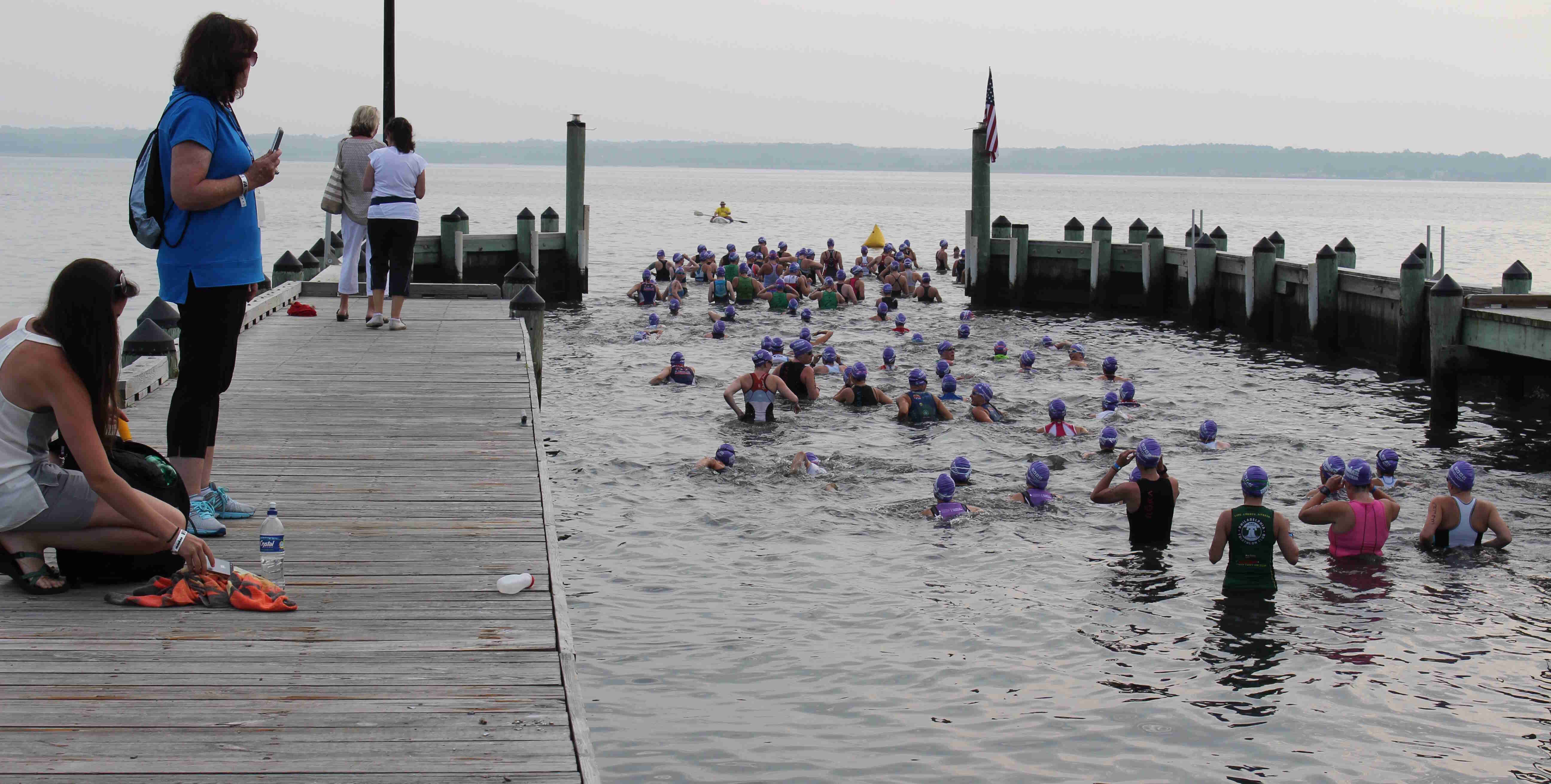 Travel: Depends on the race. Most states have Olympic and Sprint triathlons. If you want to do an Ironman branded race, odds are, you will have to be in the car for a long time or take a plane to get to a race. If you are lucky, there is an Ironman race within close driving distance. Keep in mind, that travelling via air to a triathlon takes a lot of coordination and money. Ironman races alone start at around $700 to register.
Protecting Your Investment – The Value of Blood Analysis
Only athletes and coaches feel the true agony of getting injured or racing poorly when the primary event of the year ends the wrong way. Very few understand the work needed to improve and compete year after year and how a life goal taken away feels emotionally. We can all imagine an athlete not qualifying for the Olympics after years, but brushing off the need to qualify for a smaller event is not far removed. Athletes and coaches use monitoring tools like InsideTracker to reduce risks of injury and poor performance. The bigger the event, the more preparation is required and the fewer opportunities there are to compete, making the margin for error zero in many cases. Sacrifice and hard work can be protected by removing the "simple and basic" mistakes like being low in key vitamins or having an overtraining issue.
Investing one's heart and soul into sometimes a year's worth of training can be a life-changing event or a major sense of disappointment. Don't let a season slip through your fingers: Get your own support with InsideTracker, regardless of the race you compete in.
Because we want you to be the best you possible, here's a FREE GUIDE we've created to help you gain an inner edge -- it's yours to download!
Some other blog posts we think you'll love: