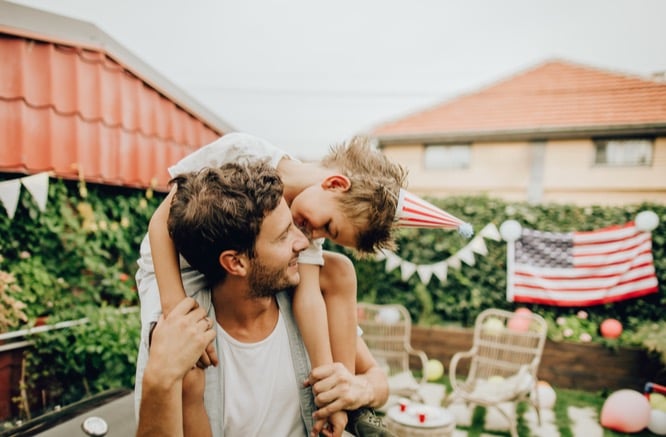 The 4th of July ranks pretty high on our list of fun holidays here at InsideTracker; friends, fireworks, and most importantly, food! Since our aim is to help you eat for your biomarkers and achieve your goals, we figured, what better way to celebrate one of our favorite holidays than by sharing 4 healthy additions to take your 4th cookout to the next level? Trust us when we say that your friends and family will thank you for these recipes… and for improving their biomarkers!
1. Beet chips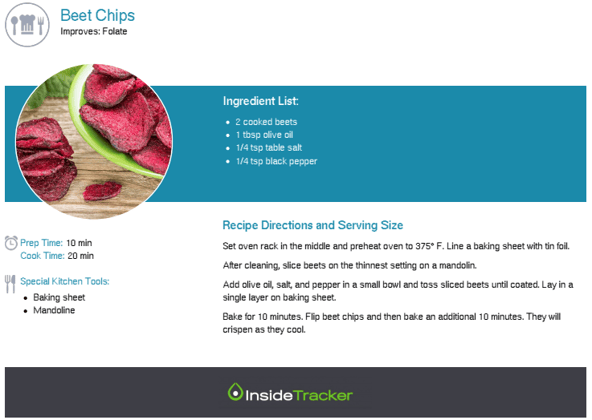 Is your weakness chips and guacamole? Well, no need to change that habit. In fact, we fully support it... with the addition of beet chips! Unlike your regular tortilla chips, beet chips are packed full of vitamins and fiber. And the best part about making them yourself? You can mix up the spices and try out different flavors for an added twist on a classic bbq staple.
2. BBQ'ed chicken drumsticks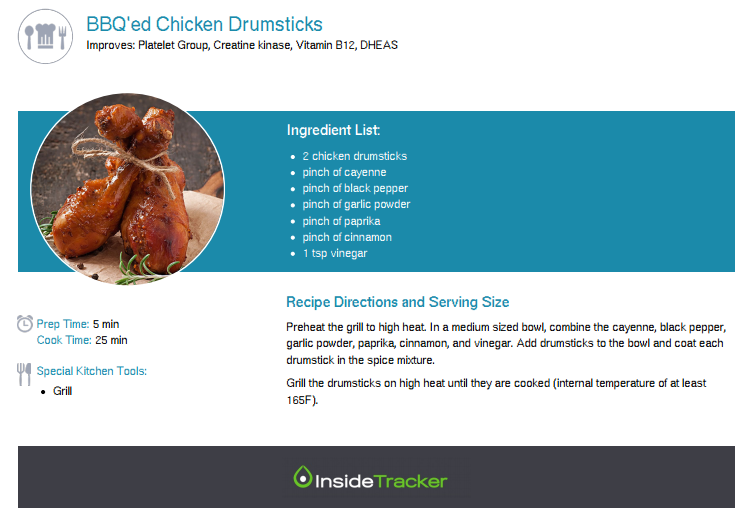 The name says it all: BBQ'ed. Covered in just spices rather than barbecue sauce means they'll be the perfect drip free companion to the usual burgers and dogs. After all, no one wants that anywhere near their white jeans. As an added bonus, they'll keep your energy levels up to power you all the way through to the fireworks' grand finale.
3. Grapefruit & spinach salad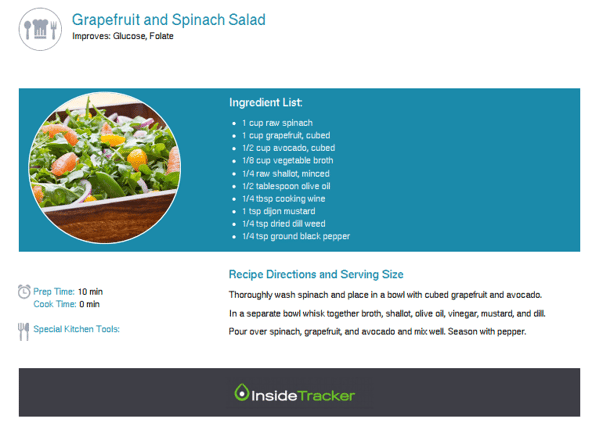 Download this recipe
While it may not be the most popular plate at the party, no 4th of July barbecue is complete without a salad. This fresh combination will leave you totally satisfied thanks to the avocado's healthy fats, while the spinach and grapefruit will help keep your glucose in check. And now that you've had your salad... bring on dessert!
4. Oatmeal chocolate chip cookies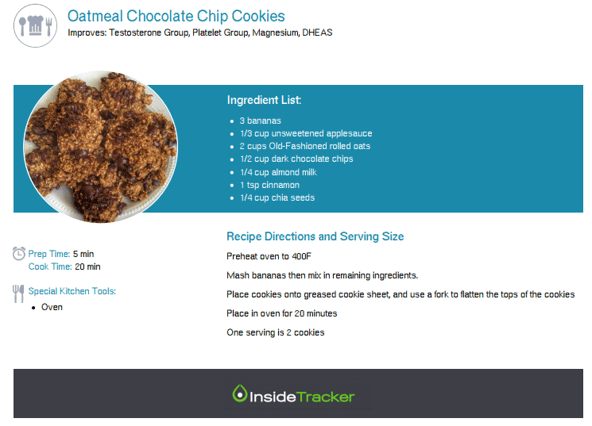 Download this recipe
Would you believe us if we told you these cookies were actually good for you? Well you better believe it! One of our favorite recipes, these "cookies" are made from a base of bananas, applesauce, and oatmeal, and are a winning combo for you biomarkers. The big biomarker winners: magnesium, testosterone, and DHEAS. Plus, the addition of chocolate chips adds a perfect pinch of sweet to cap off your night.
Pair these recipes with a tasty, alcohol-free drink!
Some other blog posts we think you'll love: