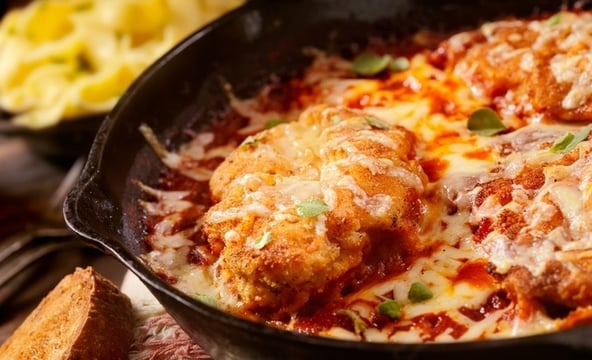 Ready or not, fall is here. Perhaps more notably, however, are the increasingly colder temperatures that come with it. And on those especially brisk days, even the puffiest of coats can't cure those bone-deep chills. Our favorite cure? Warming up from the inside out with good old-fashioned comfort food.
Unfortunately, hearty homemade recipes don't always go hand-in-hand with training goals. So, to smooth out that wrinkle, we've put a healthy twist on some of our favorite fall foods. But don't worry – we didn't take the "comfort" out. After all, your diet doesn't have to be boring to be healthy! Here are some InsideTracker approved recipes that will please both your taste buds and your biomarkers.
Chicken Parmesan
Just like the recipe at an Italian restaurant, our Chicken Parmesan has the goods: cheese, marinara sauce, and pasta. What it doesn't have is a deep-fried coating, but honestly, you won't miss it (and neither will your lipid group).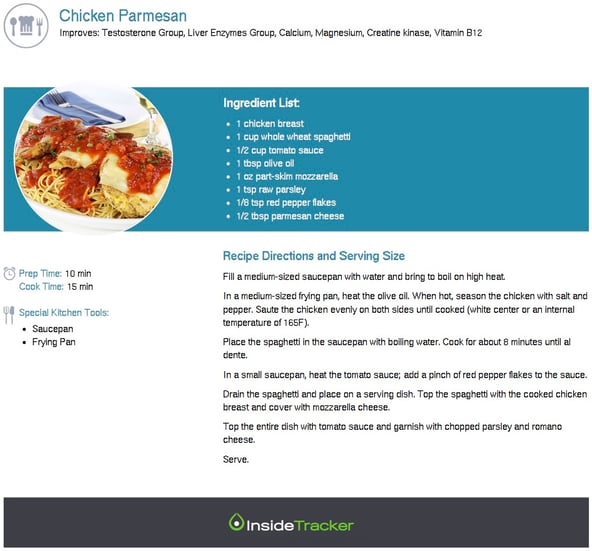 The Classic Steak Burrito
Don't confuse this burrito with its fast food cousins. This biomarker-friendly version of an on-the-go favorite is chock full of iron, B12, and vitamin E, helping out your body in the strength, endurance, and inflammation categories.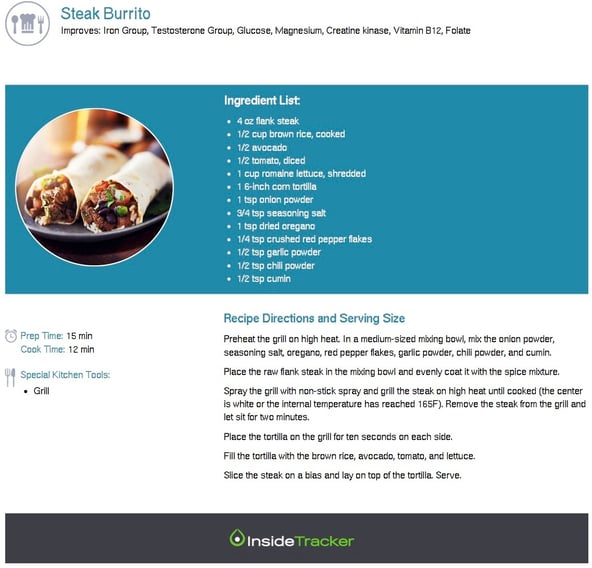 BBQ Chicken Drumsticks
If you're seeking a healthy swap for a backyard barbecue, look no further. These drumsticks give your iron markers and energy levels a boost. They may not be dripping in sauce but they are lathered in flavor!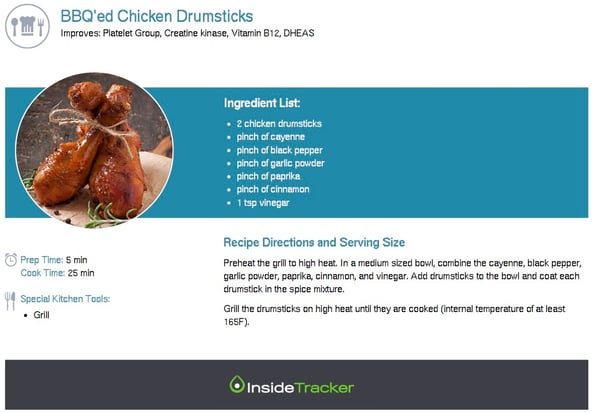 Soba Noodle Stir-Fry
Missing your Chinese takeout? Cut back on the fat, sugar, and sodium by making this quick stir-fry at home. Soba noodles, made from buckwheat (a high protein, gluten free flour), pack a nutrient-dense punch compared to their rice or wheat-based counterparts. Plus, this dish whips up faster than delivery!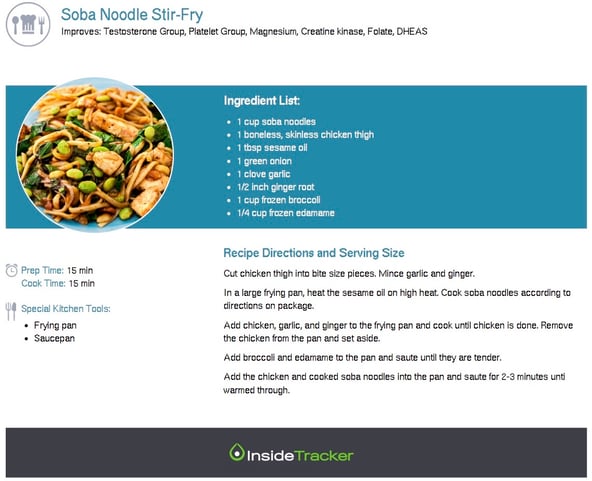 Whole Wheat Pancakes
What better way to wake up on a fall day than to a stack of steaming pancakes? This recipe brings all the fluffiness and syrup-carrying capacity as a traditional boxed mix, but boasts much more impressive fiber, iron, and b-vitamin numbers.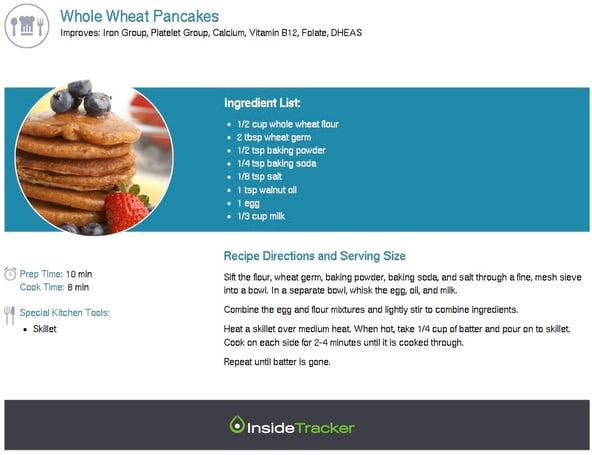 So there you have it. Your fall favorites, each with a healthy twist. One request: when you whip up these delectable dishes, share with us? On Instagram, of course!

Learn how your biomarkers affect your body in this FREE e-Book download!
Some other blog posts we think you'll love: