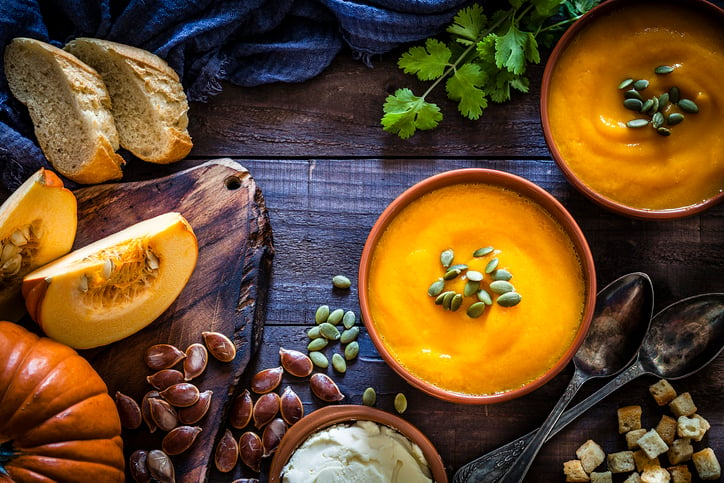 It's hard to believe another year has come and gone. It feels like just yesterday everyone was lying on the couch, hands on bellies, wondering why they ate so much. We have a sneaking suspicion it may happen again, in a week's time.
There's something about Thanksgiving that makes even the most health-conscious among us let go for the day. We eat more calories in one meal than we would otherwise eat in a whole 24-hours. So, since we're all going to eat, we figured we may as well all eat better...
That's why our Registered Dietitians here at InsideTracker teamed up to create some recipes that will leave you feeling full and deliciously satisfied without that regretful, "I can't breathe, I'm so full," feeling.
In honor of a holiday in which we're grateful for a whole lot – including health – here's a full Thanksgiving feast for you and your family: From a tasty little appetizer to the main event.
Maple spiced

pecans
Rich in vitamin E, magnesium, and fiber, these fabulously fall flavored pecans can help to manage inflammation and metabolism. While the raw or roasted versions are best and you should aim for one serving a day, it is Thanksgiving; so go ahead and indulge.
Potato and leek soup
A solid soup is a staple in any great chef's arsenal, and this creamy recipe fulfills its comfort-food-role without sabotaging your main course appetite. Naturally anti-microbial oregano can help keep sniffles away while vitamin K-rich leeks support healthy bones and blood clotting. Gluten free? Ditch the flour or, to replicate the thickening it provides, try a small amount of cornstarch.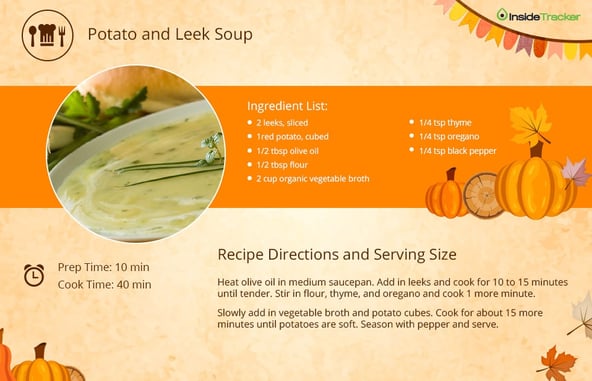 Cranberry pomegranate sauce
It's not Turkey Day without some cranberry sauce on the side – or a variation of it. Here's our favorite version, and not only is it uniquely delicious and full of vitamin C, it packs an extra antioxidant punch thanks to the powerful pomegranate fruit! Given the inevitable family dinner table debates, you may need all the power you can get...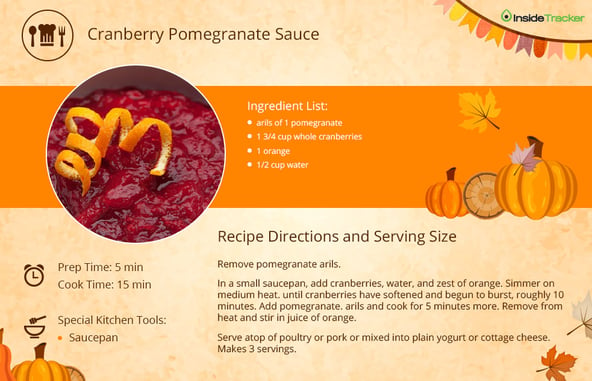 Roasted sweet potatoes
Forgo the mashed-with-marshmallow variety for this splendid, savory take on the sweet potato instead. While sweet potatoes are healthy in their own right thanks to vitamins A and C among many others, plus a good dose of dietary fiber, adding tons of sugar to them – even maple syrup – can negate their health value. This recipe gets an added crunch from sliced almonds and immune-boosting onions.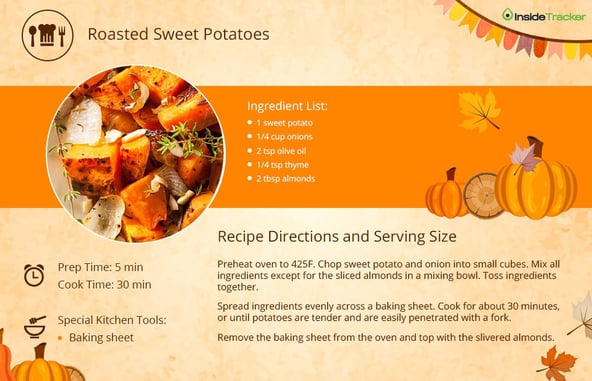 Green Beans with Walnuts and Goat Cheese
Oh, how something so good for you can taste so divinely bad for you! Green beans are high in fiber and so far as veggies go, protein – plus, you'll get added tanginess and texture from goat cheese (along with calcium) and a nice dose of vitamin E and omega-3's from walnuts.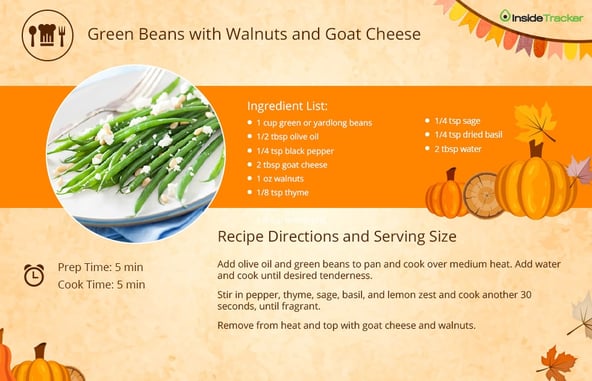 Cranberry sauce turkey
We've already covered the benefits of cranberry sauce (feel free to replace the sauce in this recipe with the Cranberry Pomegranate version listed above) but here's the classic variety. Pair it with protein-rich turkey and you'll have a yummy leftover lunch option for days. Fun fact: although turkey is high in the amino acid, tryptophan, a neurotransmitter that regulates sleep, tryptophan is found in all meat and it is actually more likely the high intake of carbohydrates that make you tired after a Thanksgiving meal.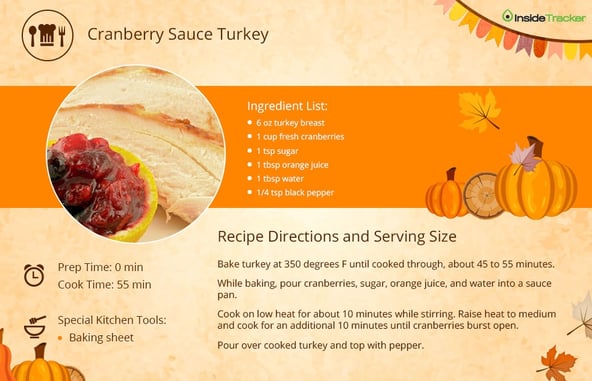 As a final helpful hint, prepare the soup and do some prep work the night before. You'll have that much more time to go for a walk with family or hit the road for a Turkey Trot 5k in the morning to work up your appetite!
Some other blog posts we think you'll love: