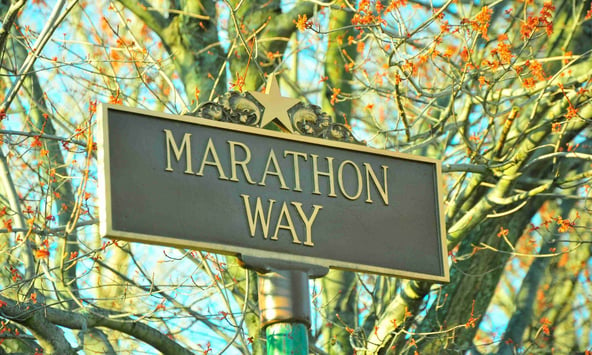 The Boston Marathon. The most historic marathon in the country. This 26.2 mile course leading from the suburbs into the heart of Boston has been run each year on Patriot's Day for 120 consecutive years. Yet, unlike other traditions which grow old, this one seems to renew itself each year with even deeper meaning. Being a Boston-based company, we'll admit that we're a bit biased. But, even those who have run marathons all over the world agree, there is something truly special about this historic race.
This year, we couldn't help but join in the revelry, and threw not one, but two parties to celebrate. The first, a shakeout run led by ultramarathoner, Mike Wardian. While you might think a 3-mile run would be nothing for someone who regularly runs 50+, he ran it completely blindfolded! The second, lunch and conversation with Mike Wardian, nutrition and fitness expert, Tawnee Prazak, and the co-founder of November Project, the free and fun fitness craze, Brogan Graham.
Inspired by this triumphant trio, we wanted to share the top 10 tips that we hope will inspire you!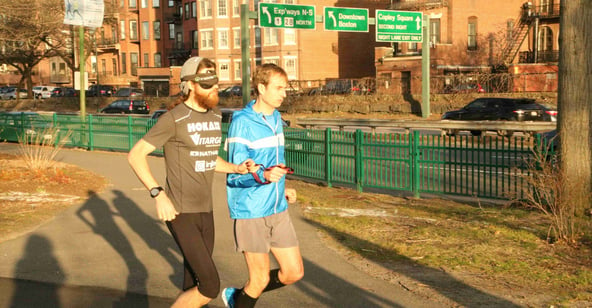 1. Mike Wardian is (kind of) a superhero
Not only has Mike set the record for the fastest time running a marathon dressed as a superhero, but this guy steps up as a superhero for causes in the communities in which he runs. While in Boston, Mike took the time and initiative to raise awareness for Team With a Vision to support the Massachusetts Association for the Blind and Visually Impaired. The mystery behind the blindfold resolved!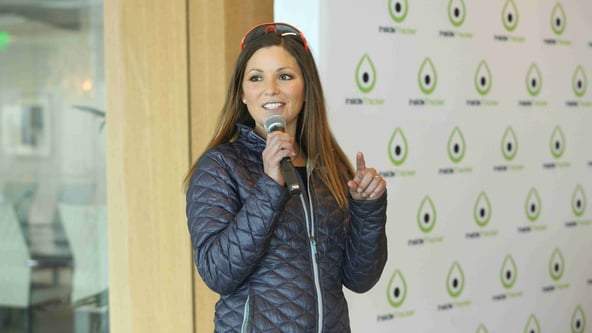 2. "Stress is stress is stress. Work, training, all of it." - Tawnee Prazak
Tawnee is self-described as a holistic endurance and strength coach, athlete, adventurer, writer, creator, speaker, fitness and nutrition expert, and lover of life who is passionate about optimizing health and performance. While we love it all, we particularly love that last bit about her passion. We encourage and remind our users how important it is to de-stress. Whether it's yoga, meditation, or supplementing with Ashwagandha, make eliminating stress part of a routine so you can enjoy each step of your journey.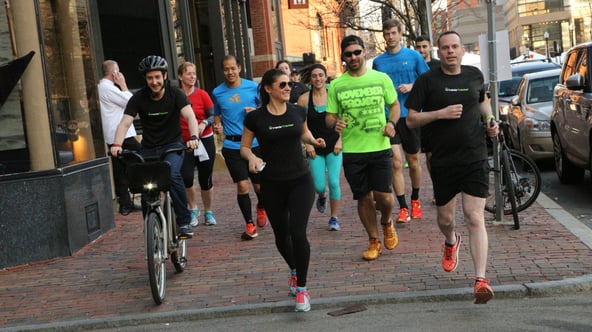 3. "Make your training invisible. If possible, try a running or cycling commute to add time into your day." - Mike Wardian
Mike might know a thing or two about this subject. Not only is he an elite runner, but he's also a full-time father and businessman. With a schedule that's as jam-packed as his, he stays on top of his training by building his training into his day where he'd otherwise be stuck behind the wheel of a car. When you're stuck in traffic during rush hour, where's the fun in that? Just think - if you live close enough to your office, you could be getting some fresh air, soaking in the sun (and vitamin D), and burning off your breakfast!

4. "You think you're crushing it. No matter how fast you're running, or how well you think you're doing, there's always stuff you don't know about" - Mike Wardian
In a video interview we've done with Mike he elaborates. He says he was "surprised to see how much you can impact your results" and that he felt better because with InsideTracker "you're making a healthier choice for yourself rather than just a healthy choice for the general population."
5. "Smile. Whether you're getting ready for Kona, or you're getting ready for Monday's race. Whether you're injured, or pissed at yourself, or your training is not going well. Remind yourself this should all be fun." - Brogan Graham
Well said, Brogan. Well said. No matter what your goals are, to finish your first 5k, your first Ironman, or to lose a few or fifty pounds, if it's not fun, at some point it becomes stressful (see point 2), and eventually you give up. Find ways to keep it all fun. Brogan might suggest November Project, and we'd agree!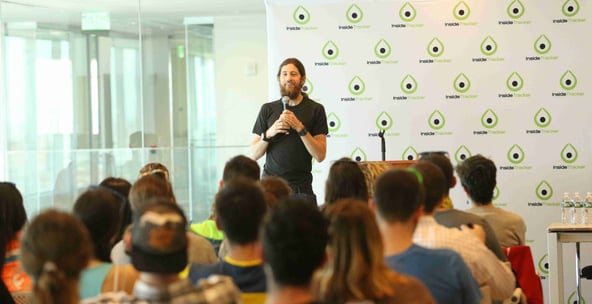 6. "If you just take my marathon time and multiply it by 2, I'm much faster than those silly ultramarathoners." - Mike Wardian
Mike showed off his sense of humor with a bit of reflection on his mental state before running in his first ultramarathon. He admits, he may have been a bit overconfident! The takeaway here - while confidence may be key, preparation primes you to perform.

7. "If you do want to train a lot, make sure you're monitoring to ensure you're not overtraining" - Tawnee Prazak
She makes a great point! As athletes, from a young age we're taught the more you train the better you'll be. But what if you're training too much? What if you could actually get better results by training less? It may sound too good to be true, but overtraining could be holding you back. We suggest trying our new non-fasting blood panel, High Performance. It measures all the markers you need to know about to optimize your training and your body!

8. "Find ways to connect with your teammates other than at practice. Go bowling, hit the beach, hit the bar. Sure you'll talk about the team and performance, but you're bound to make those bonds grow deeper." - Brogan Graham
We couldn't have put it better ourselves. Getting back to his earlier point (5 on our list), keep it fun! Whether you play a team sport, or are racing on a charity team, connecting with your teammates is a critical component of success.

9. "Get real with yourself, your training, your lifestyle, and your nutrition. Own your health." - Tawnee Prazak
Preach Tawnee, preach! There seems to be consensus among InsideTracker users - it's time to get real with yourself and take control of your health. We can't help but recall a video chat we had with Certified Holistic Health Coach, Laura Ingalls, when she said "just because you're not sick, doesn't mean you're healthy." Can't relate because you feel great? See point 4.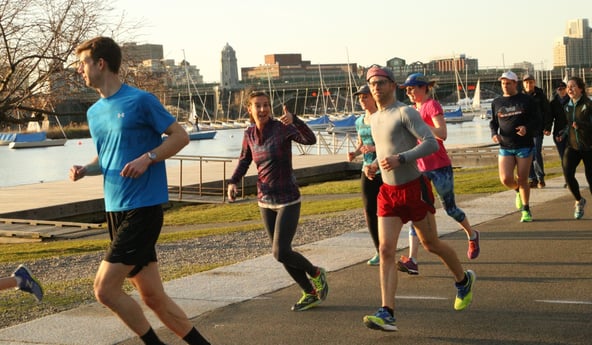 10. Surround yourself with positive people and fuel yourself with knowledge.
The positive people part, that's up to you. The knowledge is where we come in. If you're looking to take control of your health, reach for goals you once thought were out of reach, or break through a plateau, we're sure your first (or next) test with InsideTracker will provide the fuel for your athletic fire. After all, #KnowledgeIsPower.
Get an inner edge by training based on your biomarkers. We've created this FREE e-Book to help you understand how!
Some other blog posts we think you'll love: