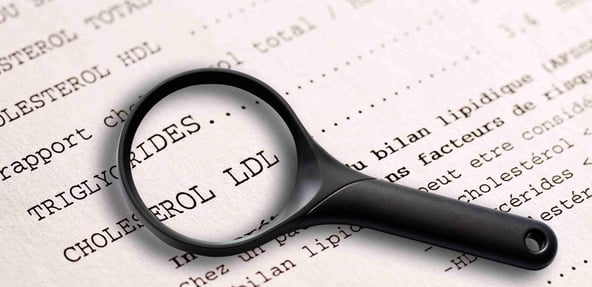 Here's a common question we hear from people when they're trying to decide which InsideTracker plan to select: "I know I already have blood test results from my doctor and I want to use them, but how do I access them?" Navigating the world of medical records can seem a daunting task at first, but it is actually quite simple.
Below, we've put together a quick tip list of the simplest ways to retrieve your own results. Once you have your existing blood data in hand, it's smooth sailing: simply purchase one of our DIY plans, and follow the step-by-step instructions for uploading your data. We even wrote a blog explaining how that works. You can use a scan or photo of your results, or upload a digital copy, and our smart optical recognition technology does the heavy lifting for you; in just a few minutes, you'll be on your way to learning even more about your body!
The most straightforward way to obtain your past test results is to contact the office of the physician or hospital that ordered your blood draw and request copies from them.

Many healthcare providers are now equipped with e-portals and may direct you to sign up as a patient through their portal in order to provide access to your results. You can download the results and upload the file to our site.

The provider practice or hospital might also offer to send you a paper copy through the mail or fax a copy of your results. You can scan the hard copies and upload them to our site.

If you know which diagnostic laboratory did your blood testing, you can also request results directly from them! The two largest national diagnostic labs, Quest Diagnostics and LabCorp, have instructions on their websites for how to obtain copies of your past blood test results.

............................................................................

If you're a U.S. military veteran who receives care from the VA, you can download a copy of your blood test results directly from the My HealtheVet portal.
As always, if you have any trouble getting access to your results, remember that you have a right to your own data! Our InsideTracker team is always on hand to answer questions; drop us a line at contactus@insidetracker.com.
Wondering what all of your biomarkers mean? We've created this handy biomarker e-book for reference—it's FREE & yours to download!
Some other blog posts we think you'll love: