The many, fulfilling years we at InsideTracker have spent working with elite athletes and coaches have led us to redefine our focus from the "device" to the "advice." It is not about the latest gadget that we can get our hands on, but it's about how we use the advice from it to initiate change, both for teams and for individuals. I was very pleased to see a recent article on biometric testing on the ESPN website, but blood analysis is no longer about interpretation; rather, it's about the actual interventions behind it.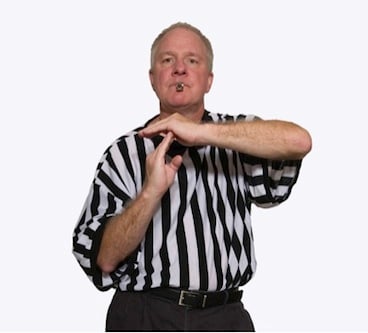 This summer, NBA superstar Kevin Durant was forced to shut down his participation with Team USA in international competition because of reported fatigue, both mental and physical. His move to drop out of the FIBA World Cup wasn't a surprise to me, since his frequent visits to fast food restaurants have been quite public, on Twitter and other outlets.
When an athlete is fueled by chicken and biscuits from Popeyes, are professional analytics consultants needed to see what can go wrong down the road? Nobody really knows what an athlete does nutrition-wise 24 hours a day, so that's why we are adamant about blood testing. Kevin Durant has played a lot of professional basketball over the last few years, but if he is going to continue to be at his best, his insides need to match his outside jumper. Kevin's foot is the center of attention now, and analysts are wondering if athletes are playing too many games, when the first question should actually be: are we looking at the right variable?
At the 2012 MIT Sloan Sports Analytics Conference, I presented on the value of blood analysis in providing teams with a tool to see the big picture with a small amount of blood. Now that individual professional athletes can get the same enterprise service by a simple click of the mouse or tap on the smartphone, teams will have to raise the standard to keep up with the consumer market. In a few years when biomarker testing is easier, faster, and cheaper, what will the standard of care be with elite athletes? We have invested in providing the right, personalized advice for making positive changes, based on human data, and we are working on its delivery as well. Motivating people to alter their habits is not easy, and behavior modification is more of an art than a science, especially now. In collaborating with some talented nutritionists and coaches, we have developed and refined targeted ways to initiate change. One of the manifestations of this endeavor is our new InsideTrackerPro service.
Preferences evolve and fads come and go, but the best athletes have a consistent lifestyle regimen and structure as they mature. Instead of trying to overhaul an athlete's habits right away, we promote consistency first so we know what the actual problem is. Overreacting to any data, be it blood test results or player tracking information, can be just as detrimental as ignoring it. Furthermore, having no data is the worst position a team can be in, and we want teams to do something with any data they get, even if it is a simple health screen in the pre-season.
Every time an athlete is tested or re-tested with InsideTracker, we see a golden opportunity to spark change by capturing his or her unique biochemistry data and sharing the results in a compelling way. The more frequent the re-testing, the clearer the picture becomes about what is going on inside, and the combination of the data dashboard on our web platform with the recommendations we provide is the roadmap to get there. The guidance on how to achieve better performance is what everyone is seeking, and the device or lab test is the starting point. The next step is understanding and knowing what to do with the data, which is what separates a blood test from a specialized monitoring service like InsideTracker. Having thousands of users is rewarding, but we are most proud of the ability to drive change by giving precise and appropriate recommendations to the individual.
The reality check for many coaches and athletes is that what they thought they were doing externally with training and diet is not actually matching what is seen internally. One common case we see from time to time is athletes making radical changes to their diets because one or two biomarkers are problematic. A highly motivated athlete may be tempted to overhaul everything and change what was working in the first place, resulting in poor re-testing results. For example, one athlete was borderline-low on a few markers and decided to eat a very strict selection of fish and poultry, which was a vast improvement from cheeseburgers. Unfortunately this change led to a decrease in both his ferritin and hemoglobin levels, to the point of crippling his aerobic performance. The following month, his focus turned to healthier versions of his favorite foods, instead of extreme changes. The result? He achieved national success and was also able to ward off his prior end-of-season slump in performance.
To some users, the idea of juggling 20 to 30 biomarkers may seem intimidating -- but that's why we have invested enormous resources into our software. The goal is not to make things complicated, but to provide recommendations on small, do-able behavior and lifestyle changes that optimize the biomarkers of the body that are most indicative of health and performance. Using the InsideTracker approach, we take complicated problems and create simple, achievable adjustments that add up to meaningful change.
Related content: