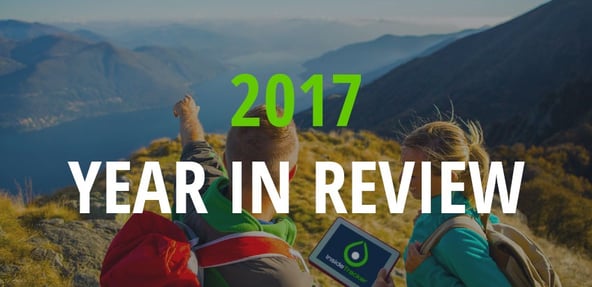 From product updates to team member achievements and countless medals around the necks of InsideTracker Athletes, 2017 was quite a year for us. Here's a highlight reel of the top moments of the past year.
Advancements on the InsideTracker platform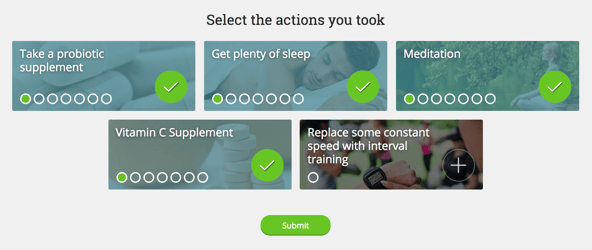 We made keeping up with your recommendations easier
With our new check-in feature, you can stay on track, monitor your progress, and earn badges! At the end of each week, InsideTracker now provides a weekly report, complete with tips on how to keep up with your action plan. Now you'll be reaching your goals in record time.
We added new recommendations
The relevance and accuracy of InsideTracker depends on our ability to keep up with the latest research. And since new studies are always being conducted, new conclusions are always being drawn, and scientific opinions are always changing. So are we. This year, our nutrition team combed through thousands of new studies to add new, evidence-based recommendations to help our users reach their goals.

We added a platform for coaches
Now, you can streamline your entire team's data and house it all in one location for easy comparisons across the roster. The Dashboard identifies how players stack up in major categories like endurance, recovery, and inflammation. The Analytics Page puts all your athletes' biomarker levels in combined, easy-to-read graphs. And finally, the Nutrition Page prioritizes critical categories, enabling meal planning that best suits the team. Nice, clean, and easy to share with the right channels (with proper permission, of course!).
The InsideTracker platform is always changing, updating, and innovating. Stay tuned in 2018 for some major advancements!
Medal Monday 2017 highlights
Each Monday, on our Instagram Stories, we take note of the athletic achievements of the past weekend and give shoutouts to InsideTracker athletes. Here are a few that stuck out in particular:
At the Western States 100, Magda Boulet finished 2nd female (17th overall) and Mike Wardian finished 35th male (47th overall).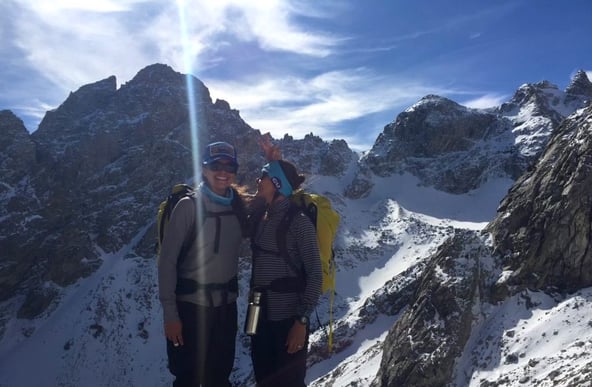 Magda Boulet/Gu Energy Labs
Those two are also total badasses. Along with Roxanne Vogel, Magda climbed the highest volcano in the world, Ojos del Salado in Chile, in 5 days – less than half the normal time – in a research expedition for Gu Energy Endurance Labs.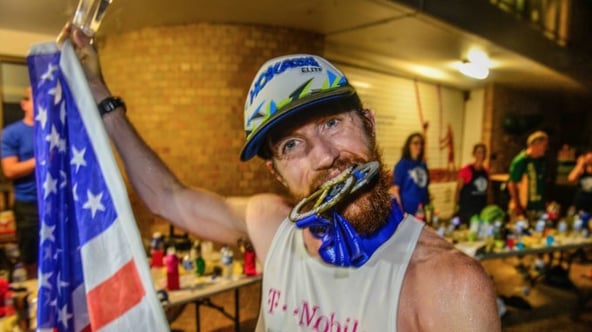 Mike Wardian/World Marathon Challenge
Wardian, on the other hand, unleashed his inner World Record fiend, crushing the previous record for the World Marathon Challenge by completing 7 marathons in 7 days... on 7 continents. His average finish time was 2:45:56 – an average of 22:40 ahead of the Challenge's runner-up.
Wardian's year didn't stop there – he also completed the Grand Slam of Ultrarunning, and set a new record for the Leadville-Pikes Peak Combo (Leadville 100 one day, Pikes Peak Marathon the next).
And speaking of Leadville, Devon Yanko finished 1st female and 13th overall.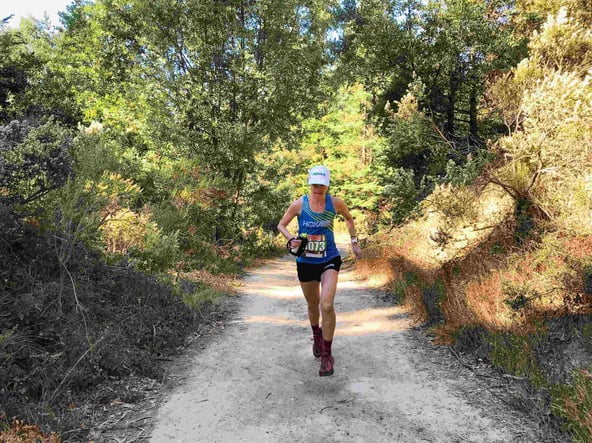 Megan Roche
The North Face Endurance Challenge (a.k.a. TNF50) was a big event for InsideTracker runners. For men, Zach Miller came in 2nd and Max King in 8th, while Megan Roche finished 4th, Stephanie Violett 8th, Amy Leedham 10th, and Corrine Malcolm 18th for the women.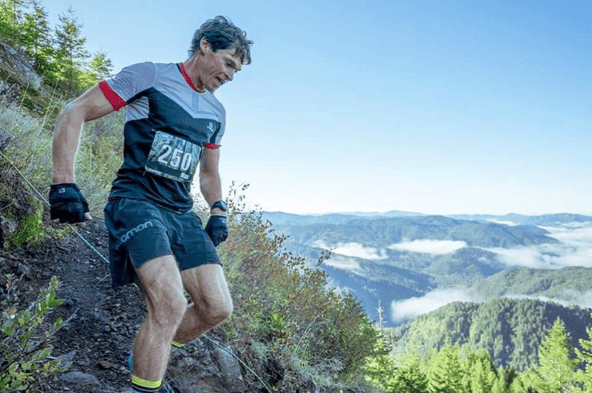 Max King/Paul Nelson - Trail Junkie Photos
That same Max King also took home multiple gold medals last year – nine, in fact.
InsideTracker ultrarunners also took on the Ultra Trail World Tour, with Zach Miller coming in 9th at The Ultra-Trail du Mont Blanc (UTMB), and Keely Henninger 4th at the Ultra-Trail Courmayeur-Champex-Chamonix (CCC).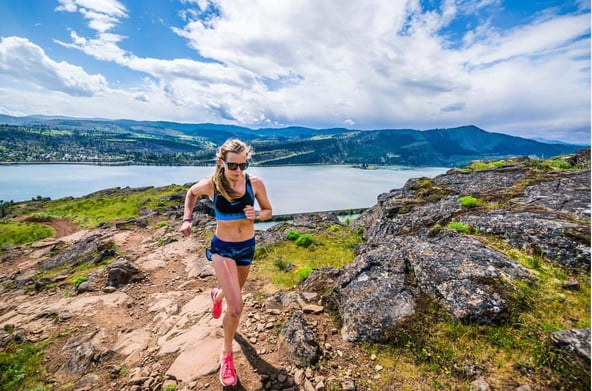 Keely Henninger/Paul Nelson - Trail Junkie Photos
Keely's year was also stacked with a 1st place finish at the Mt. Hood 50, and 2nd at Way Too Cool.
Gu cyclist Kevin Metcalfe also demolished the Hour World Record for his age group by biking 49.212km in 60 minutes – beating the previous record by 1.38km.
Zach Bitter took home 2nd at the Javelina Jundred, and Andie Cozzarelli came in 1st at the Indy Monumental Marathon!
Andie's voice, along with those of Tina Muir and Tawnee Prazak Gibson, helped break barriers and bring the common issue of secondary amenorrhea in female athletes to light.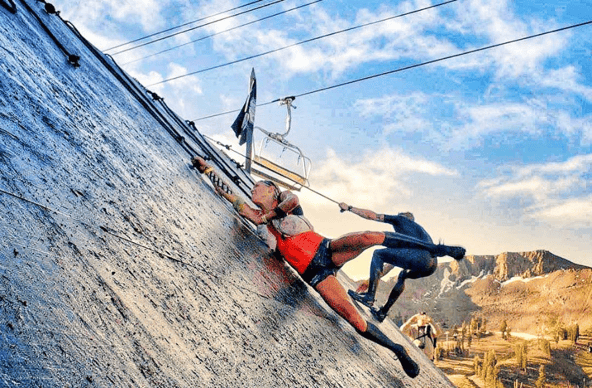 Amelia Boone/Instagram
In the Spartan world, we were psyched to see Amelia Boone and Rose Wetzel return to the course, and watched in awe as Nicole Mericle, Rea Kolbl, Robert Killian, Orla Walsh, and Kate Cramer came out with extremely strong seasons.
Our friends at Coeur also owned the IRONMAN® circuit: Lectie Altman finished 8th in her division at Kona, and Noga Ruttenberg snagged a top 10 performance at IM 70.3 Worlds.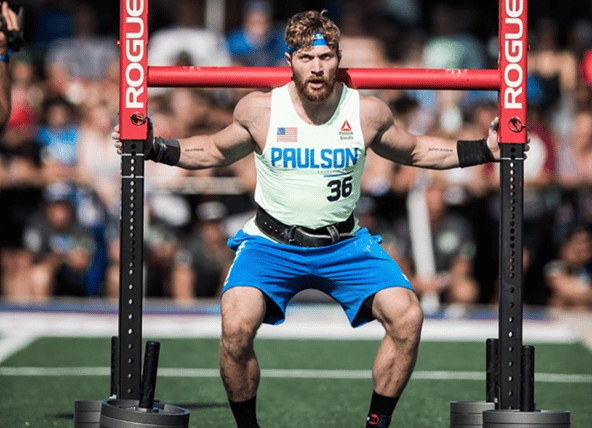 Tim Paulson/Instagram/CrossFit Games
We also saw successes in the box: Official InsideTracker Athlete Tim Paulson, and Team NorCal athlete, Raphael Durand, hit the floor at the 2017 CrossFit Games.
We also worked with athletes on 54 teams this year!
2018 is already locked and loaded with tons of races and competitions for these athletes and more, and we can't wait to help them reach the finish line faster and stronger!
InsideTracker team member successes
We work with athletes on a daily basis, but we're also athletes ourselves!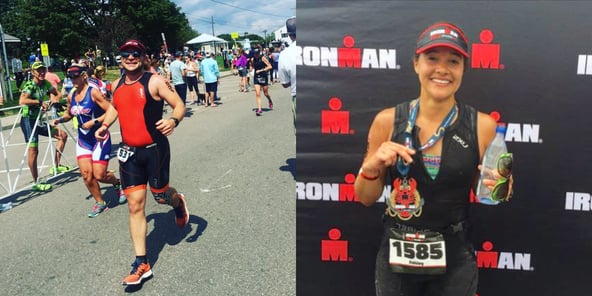 Ross Yellin/Ashley Reaver
Ross and Ashley completed their first Half IRONMAN® at IRONMAN® Maine 70.3! In addition, Ashley, who was already a Registered Dietitian, became a Certified Specialist in Sports Dietetics (CSSD)!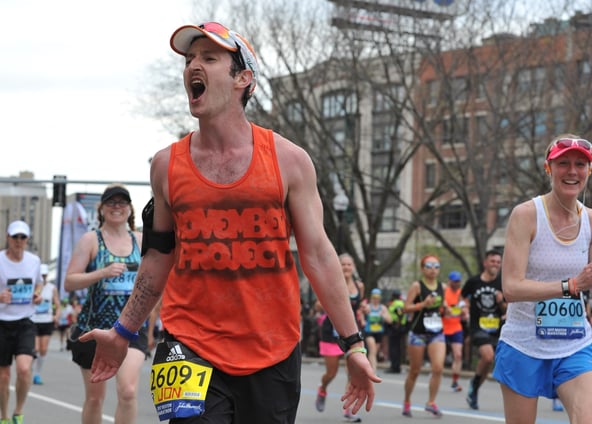 Jonathan Levitt
Oh, and Jon completed another Boston Marathon.
We're incredibly proud of our product, our athletes, and our own team members. 2018 is filled with promise, and we can't wait to see where it goes. Be sure to follow us on Facebook, Instagram, Twitter, and LinkedIn to stay up-to-date on all things InsideTracker. And of course, keep us posted with your latest endeavors by tagging us on social – you never know, you might just see us on the sidelines cheering for you!
Learn how your biomarkers affect your body in this FREE e-Book download!
Some other blog posts we think you'll love: